These are shelves with accessories for fixing the structure in the channels of the vertical posts that allow the support structure to slide along the post for easy height adjustment of the shelf and with the possibility of integrating services at the base of the elevation on the work surface.
The elevations have one or two rows of independent height-adjustable shelves, with the option of installing an LED light system.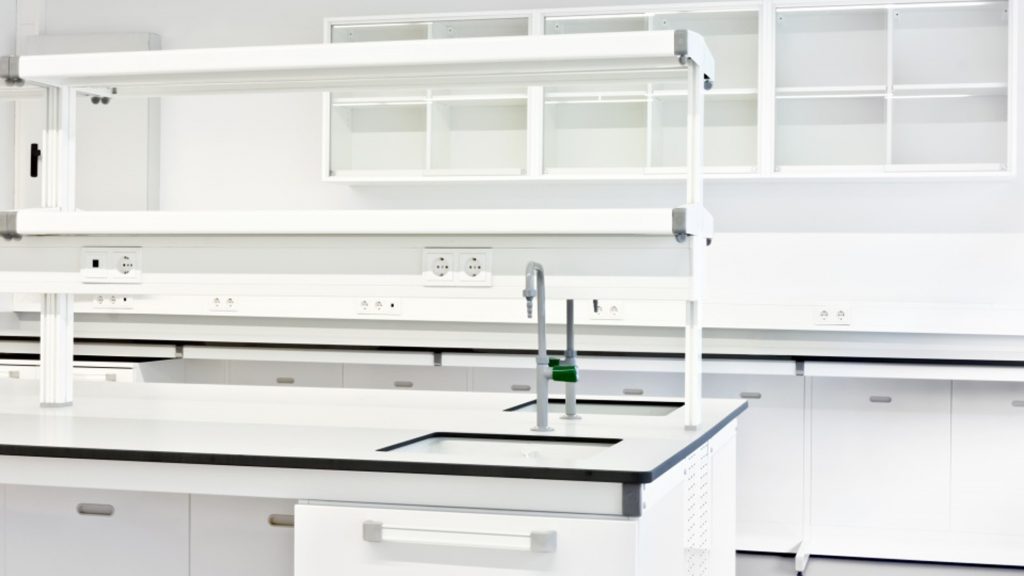 They are provided with a front edge for retention, rounded edges for protection and to facilitate cleaning, rear and side retention to prevent materials and equipment from falling. They also allow the optional incorporation of LED lights at the bottom of the shelf.
The elevation is fastened to the work surface or to the legs of the bench. Versions for wall-mounted benches and for central benches are available, with one or two shelves, and the standard shelves are manufactured in compact phenolic resins. However, as an option, wired glass can be applied, or in a perforated box format in a compact made of phenolic resins or steel sheet.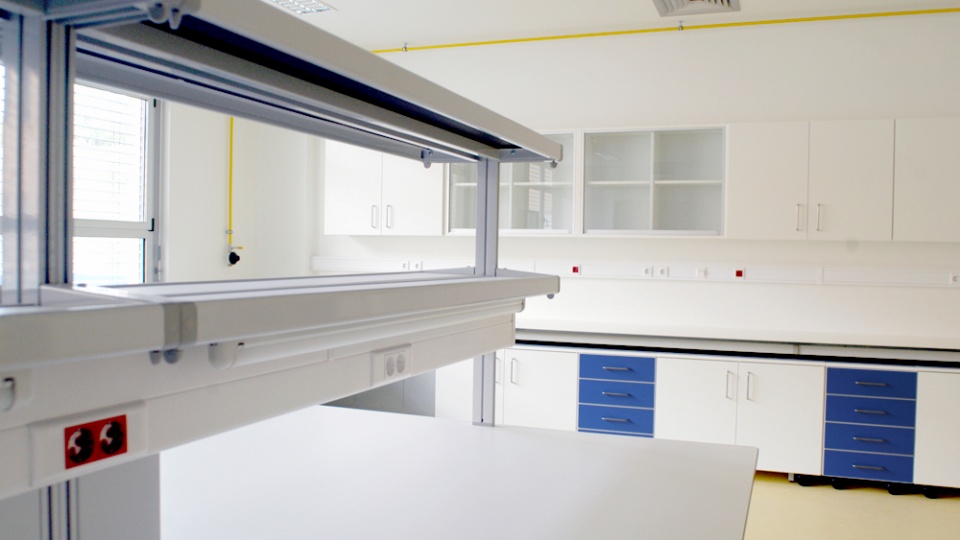 Are you looking for specific solutions for your company?
We are available to get in touch with you, as we also develop solutions for areas other than those mentioned above.

Industrial Laborum Ibérica is a company with 44 years of experience in the market, which seeks to bring the quality factor to all laboratories. Through customers in the most diverse areas, such as health, education and different industries, ILI has acquired know-how that allows it to create solutions for the needs or requests of its customers. We are here to develop labs for people.