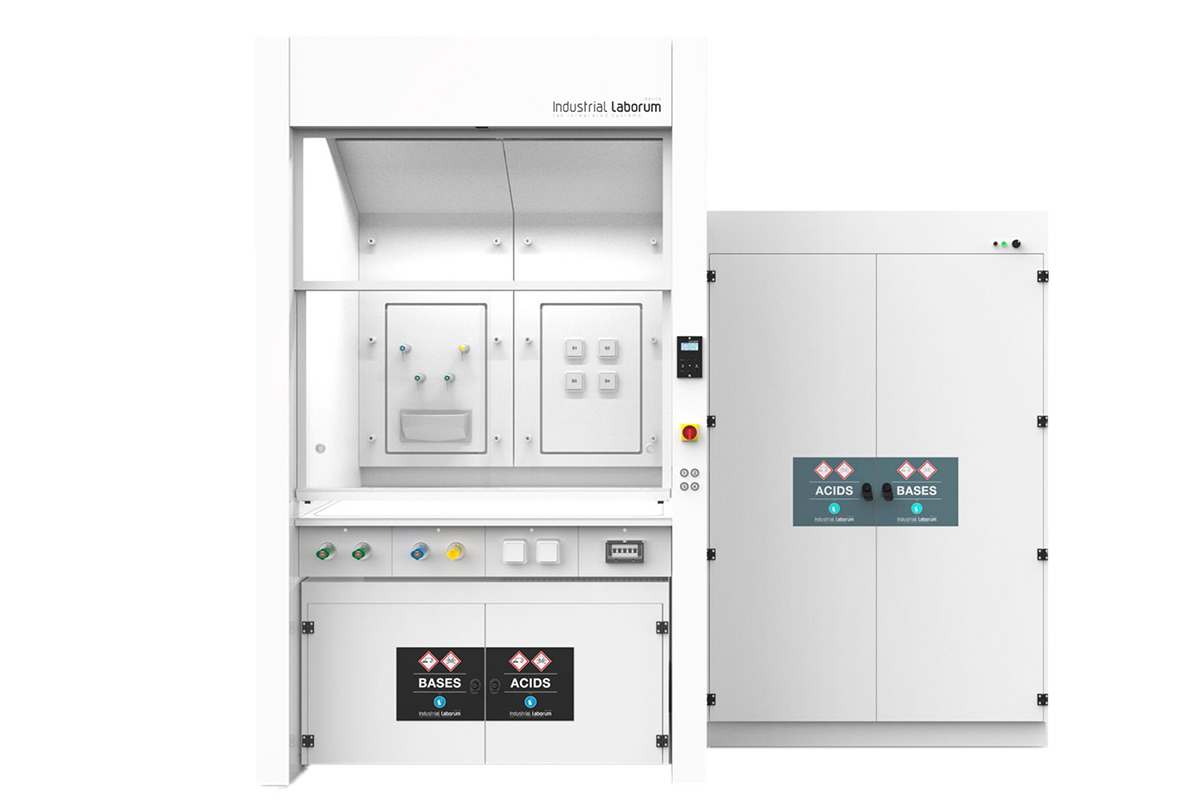 The cabinets for acids, bases and solvents are designed in accordance with standard EN-14727, so they are produced in melamine-coated chipboard or entirely in polypropylene.
Cabinet construction free of joints, openings and crevices for easy washing and disinfection.
Construction in melamine wood or polypropylene sheet, free of metallic components, for high resistance to chemical corrosion.
Drawers and runners made of polypropylene with high load capacity.
Hinges, locks and handles made of chemical resistant plastic.
Hermetic air chamber, installed on the back of the cabinet for exhaustion of the interior compartments. Powder-coated epoxy-polyester steel plinth with 4 polyamide levelers to compensate for surface irregularities.
Ventilated cabinet with two compartments for acids and bases.
Acid and Base Cabinet designed to install under the countertop of a Hotte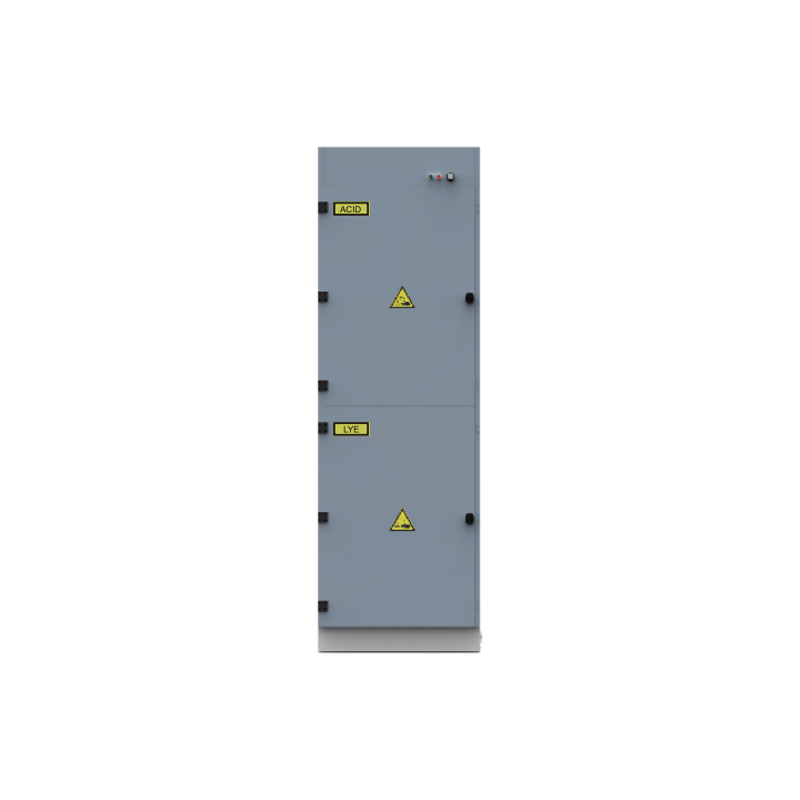 Ventilated cabinet with two independent compartments for acids and bases.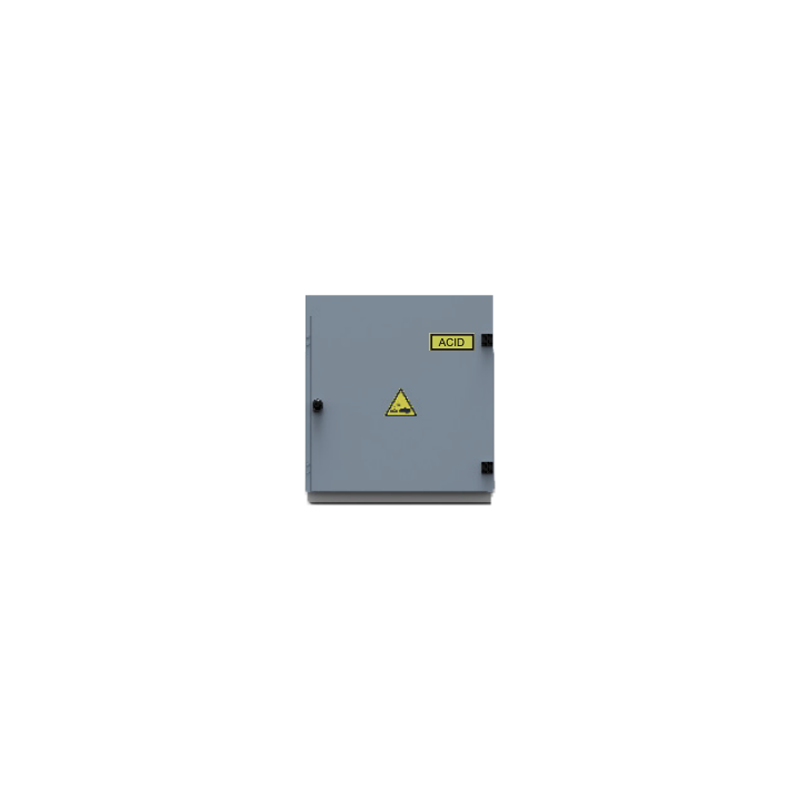 Ventilated cabinet with a compartment for acids and bases.
Acid and Base Cabinet designed to install under the countertop of a Hotte
Cabinets for Acids and Bases
Cabinets for storing acids and bases chemicals. Technical security cabinets with independent extraction with 10 renewals every hour. With two different typologies; base for placement under the Fume Hood and tall for storage areas.
In this sense, Industrial Laborum designed furniture for acids and bases, with several standard dimensions, maximizing the work area: they serve as support for the Fume Hoods and for the storage of permanent use material.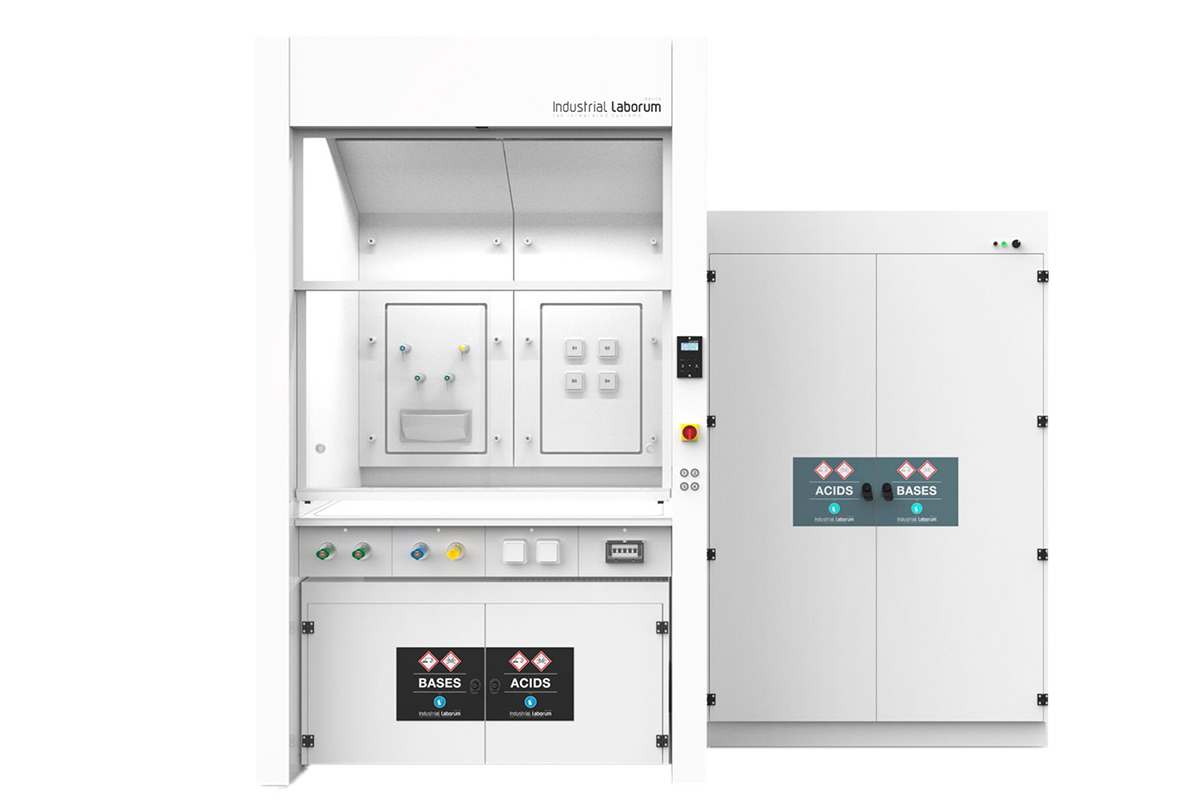 Find out more in our catalogue.
Our catalogs find all the technical information you need, covering all our acid and base cabinets in a more exhaustive way. Click on the image to access this catalogue.
If you wish, you can also discover our catalogs from other areas:
Are you looking for specific solutions for your company?
We are available to contact you, as we also develop solutions for areas other than those mentioned above.

Industrial Laborum Ibérica is a company with 43 years of experience in the market, which seeks to bring the quality factor to all laboratories. Through customers in the most diverse areas, such as health, education and different industries, ILI has acquired know-how that is the perfect combination with each need or request of its customers. We are here to develop laboratories for people.