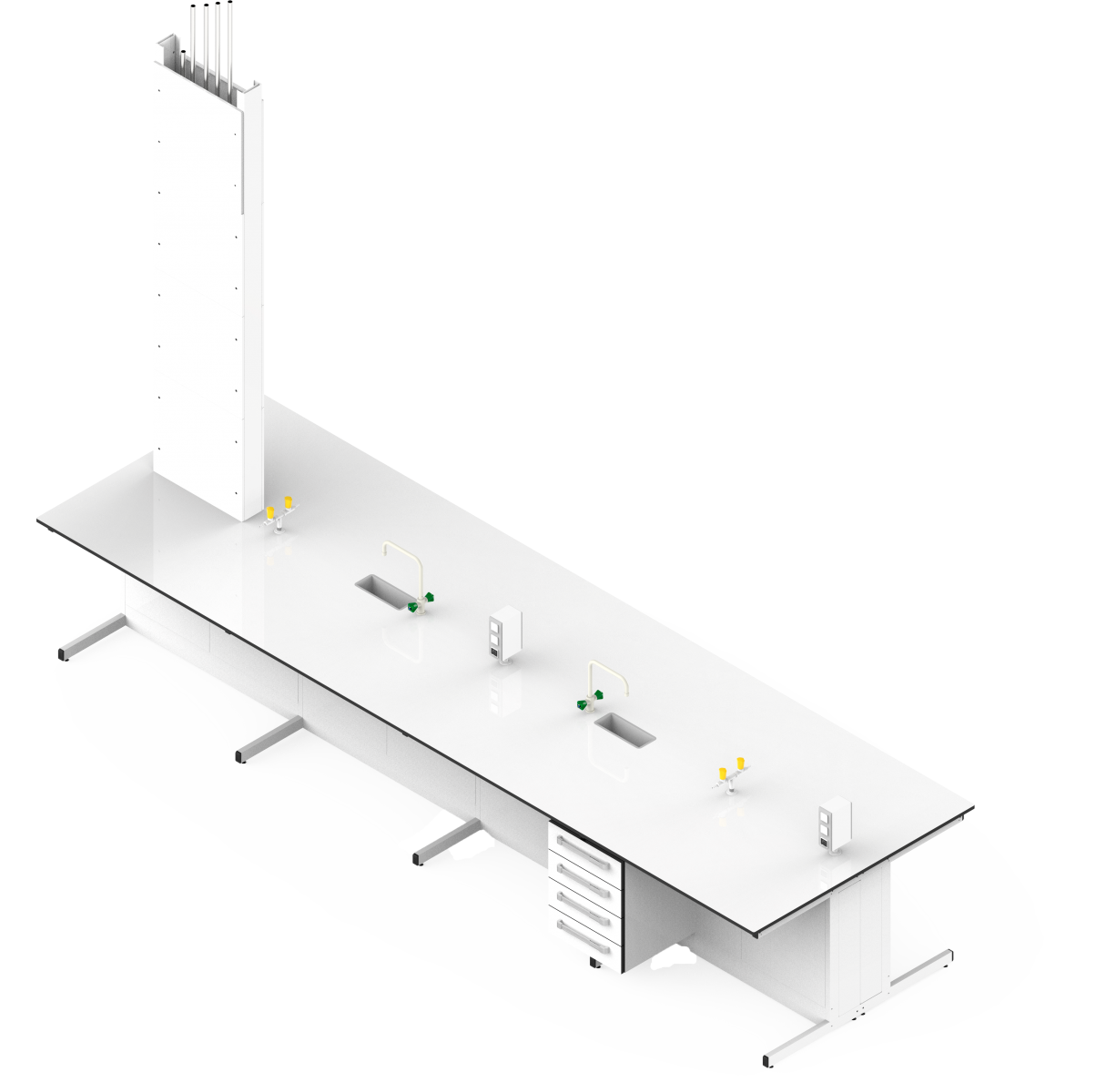 The main function of the Technical Column is to lower service networks from the ceiling and/or floor to the laboratory benches.
Developed with maintenance and updating of available services in mind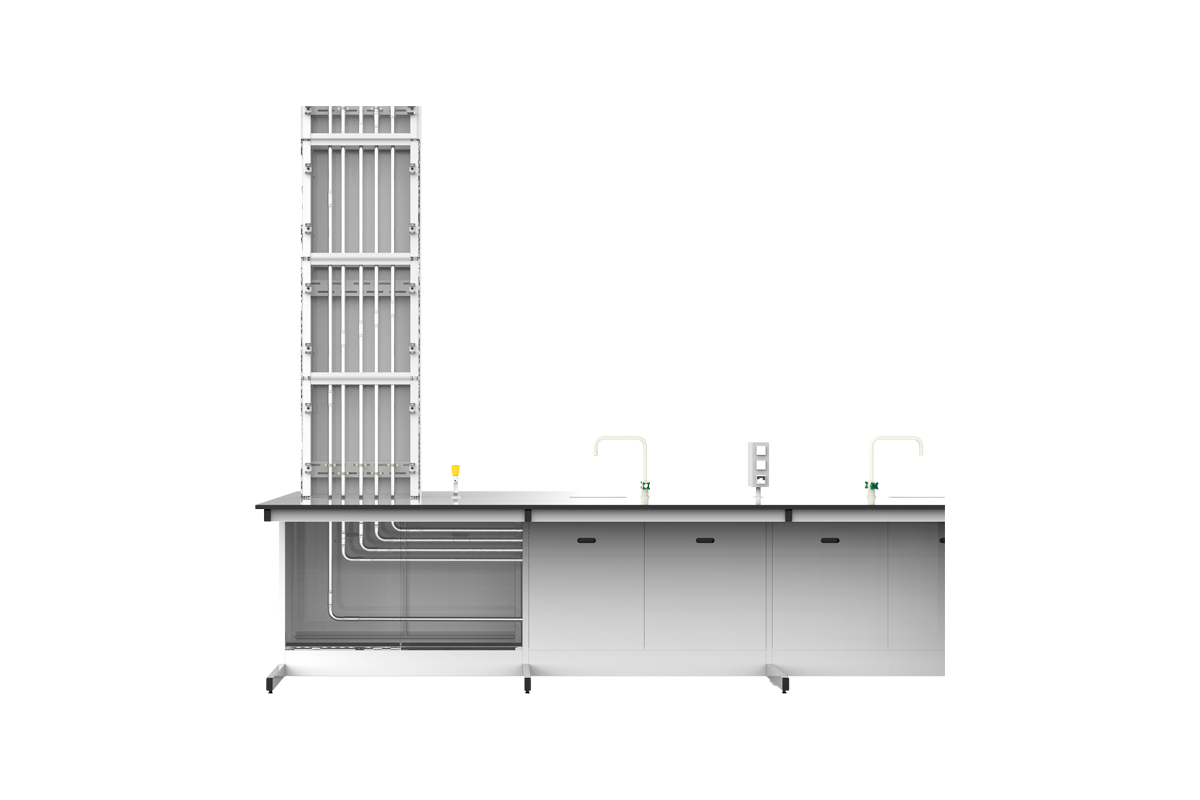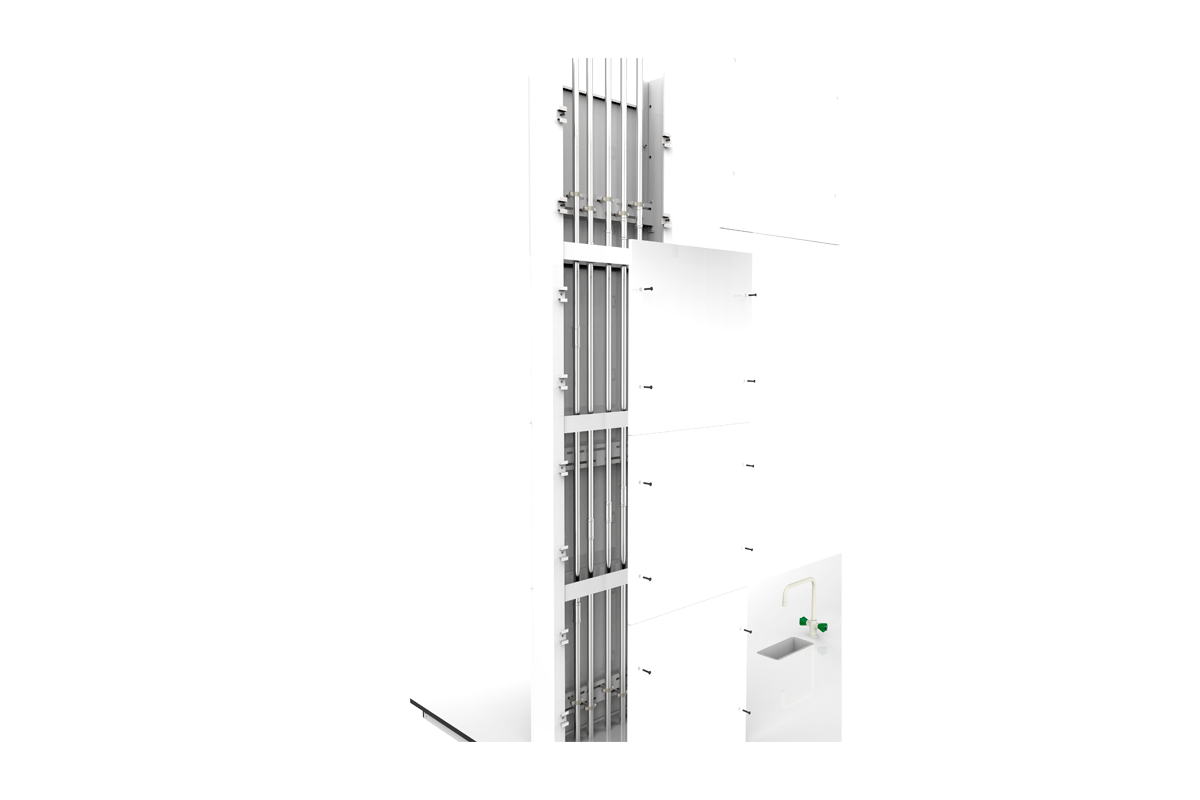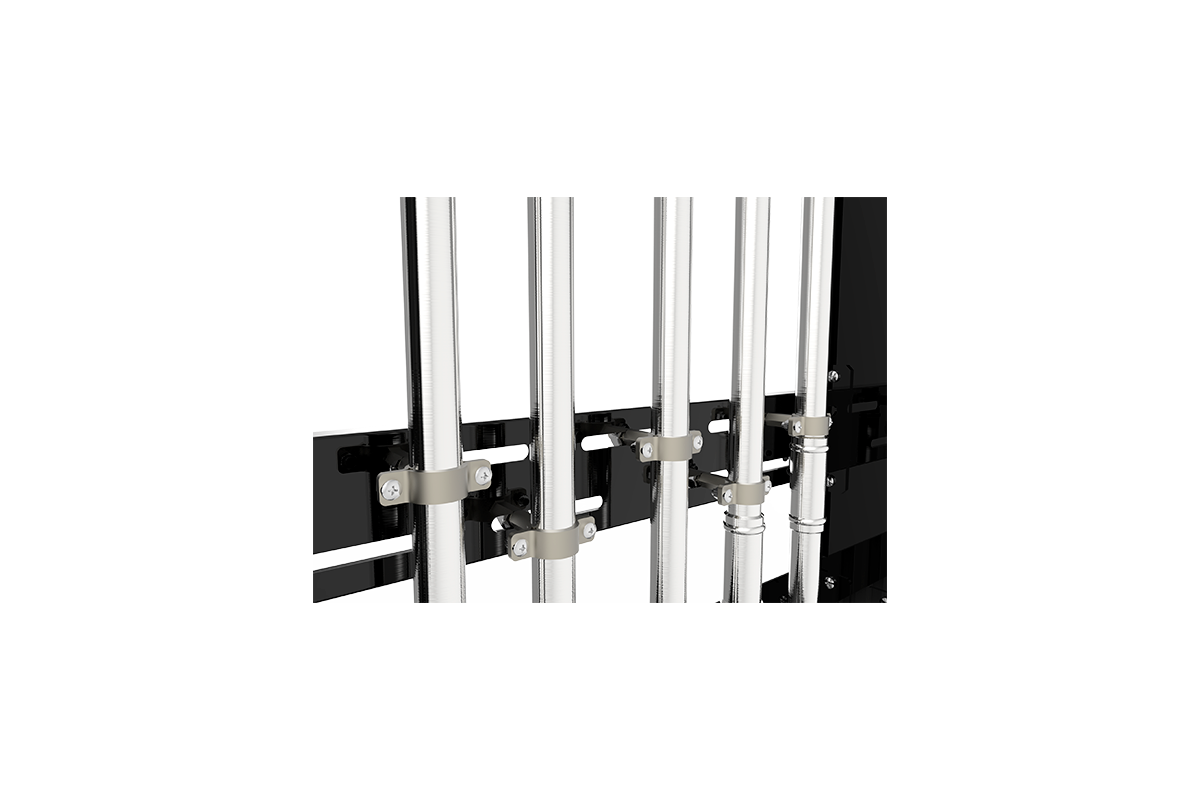 The technical columns provide the services to the users, through another system (core services), and may contain the services in the panels, (gas, water, electricity and data). The flexible and evolutionary modular system allows adaptation to different dimensions, configurations and needs. It has the possibility of being central for central benches, mural for wall benches and finally, they can be the full height of the room, with wall fixing (without direct fixing to the bench).
For a better finish, the Technical Column is provided with a finishing to the ceiling, so that aesthetically it does not compromise the harmony of the room. The standard construction is entirely metallic, however, on request, it can be supplied in other materials.
Are you looking for specific solutions for your company?
We are available to get in touch with you, as we also develop customized solutions for the distribution of the necessary services in the laboratory.

Industrial Laborum Ibérica is a company with 44 years of experience in the market, which seeks to bring the quality factor to all laboratories. Through customers in the most diverse areas, such as health, education and different industries, ILI has acquired know-how that allows it to create solutions for the needs or requests of its customers. We are here to develop labs for people.