O-frame laboratory benches are modular systems that are highly configurable according to usage needs and available installation space.
It is a structure that guarantees complete safety when working on its surface, capable of withstanding higher loads.
The lower space of the benches allows the insertion of suspended and/or rotated furniture, with the fronts of the furniture perfectly aligned with the front face of the structure. At the back of the benches there is a technical area where wiring and pipes for water, sewage, gases, electricity and data (internet) are housed. This area is confined, in its extension, by panels that cover removable pipes, which facilitate access for maintenance operations and at the tops by finishing panels.
With high mechanical strength, corrosion, impact and abrasion resistance, high structural and dimensional stability, smooth surfaces that are easy to clean and disinfect and with a load capacity of over 200 kg/m2.
A demountable construction ensures the ease transport and instalation flexibility. Manufactured in tube and in steel sheet coated with thermosetting epoxy-polyester resins or in stainless steel.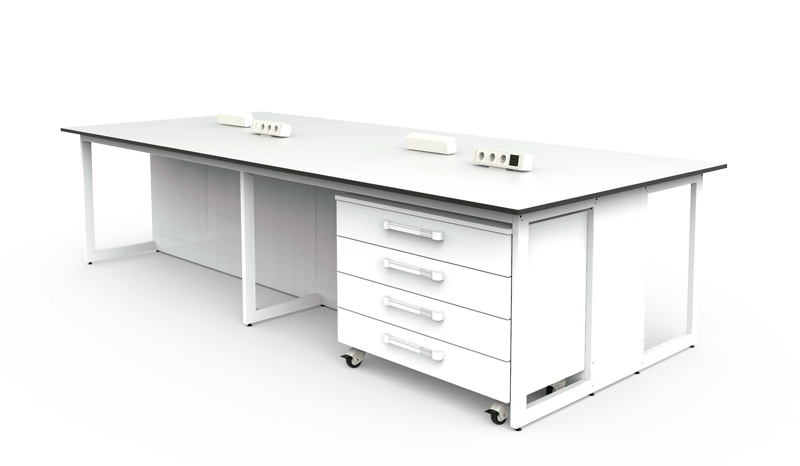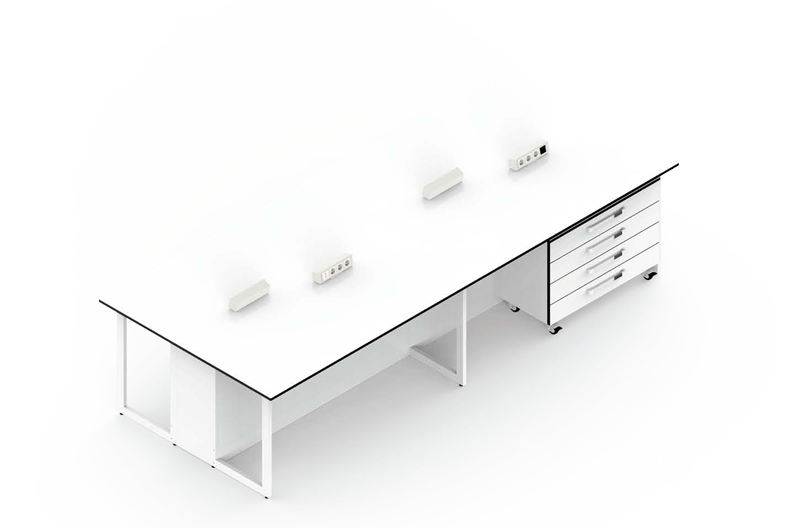 Are you looking for specific solutions for your company?
We are available to get in touch with you, as we also develop countertops different from those mentioned above.

Industrial Laborum Ibérica is a company with 44 years of experience in the market, which seeks to bring the quality factor to all laboratories. Through customers in the most diverse areas, such as health, education and different industries, ILI has acquired know-how that allows it to create solutions for the needs or requests of its customers. We are here to develop labs for people.