A hood model that helps control the user's exposure to hazardous substances while washing materials or certain jobs.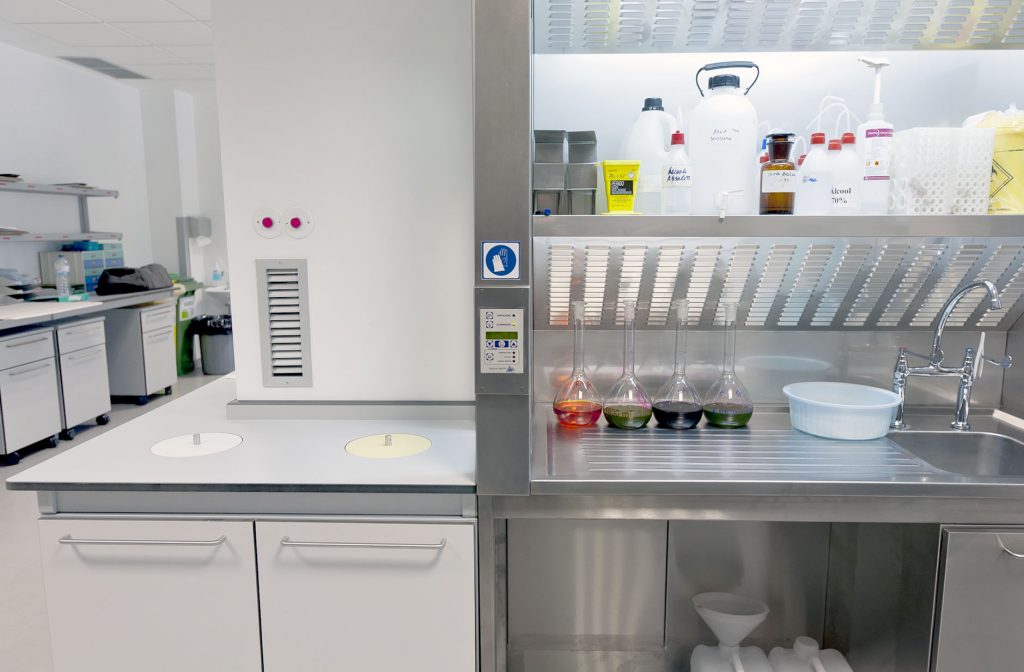 The ideal hood for cleaning materials, reducing the risk of certain laboratory work
This Industrial Laborum Ibérica model was developed for laboratories that want to guarantee maximum safety for their users when cleaning materials used in laboratory work.
This Industrial Laborum model was developed in accordance with the standards EN 14175-2:2003, EN 14175-3:2003, EN 13150:2001, EN 61010-1:2001 and EN 61326-1:2006;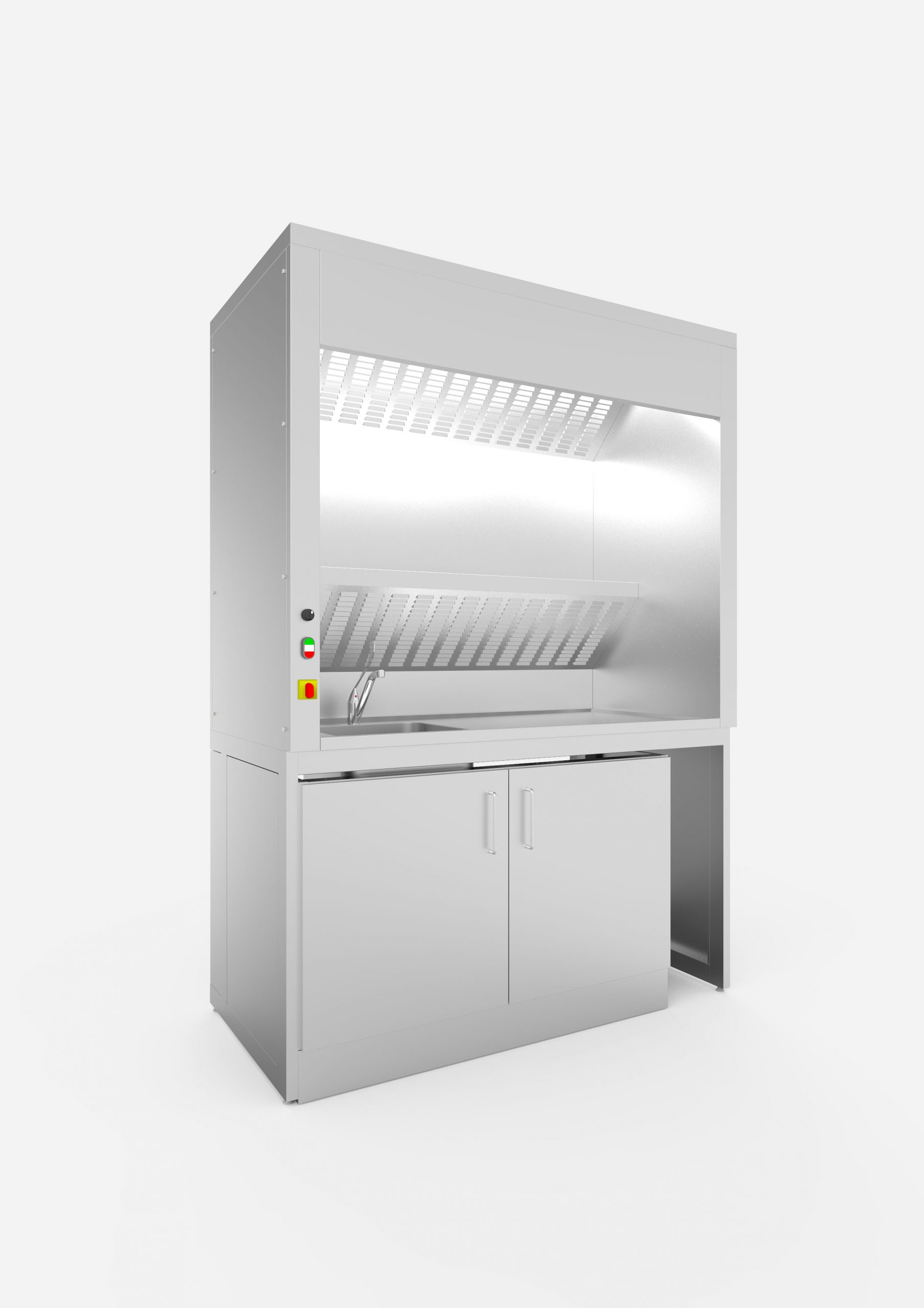 Greater extraction for maximum security
This hood has two extraction zones: a lower area over the washing area that allows suction at the work surface, and an upper area for the removal of more volatile vapors and gases, thus contributing to greater control of the risk to the user.
The work area of ​​the Washing Hotte is a confined space, accessible from the front. To maintain containment inside the hood, negative pressure is created in relation to the outside through the connection to an air extraction system.
Are you looking for specific solutions for your company?
We are available to contact you, as we also develop solutions for areas other than those mentioned above.

Industrial Laborum Ibérica is a company with 43 years of experience in the market, which seeks to bring the quality factor to all laboratories. Through customers in the most diverse areas, such as health, education and different industries, ILI has acquired know-how that is the perfect combination with each need or request of its customers. We are here to develop laboratories for people.