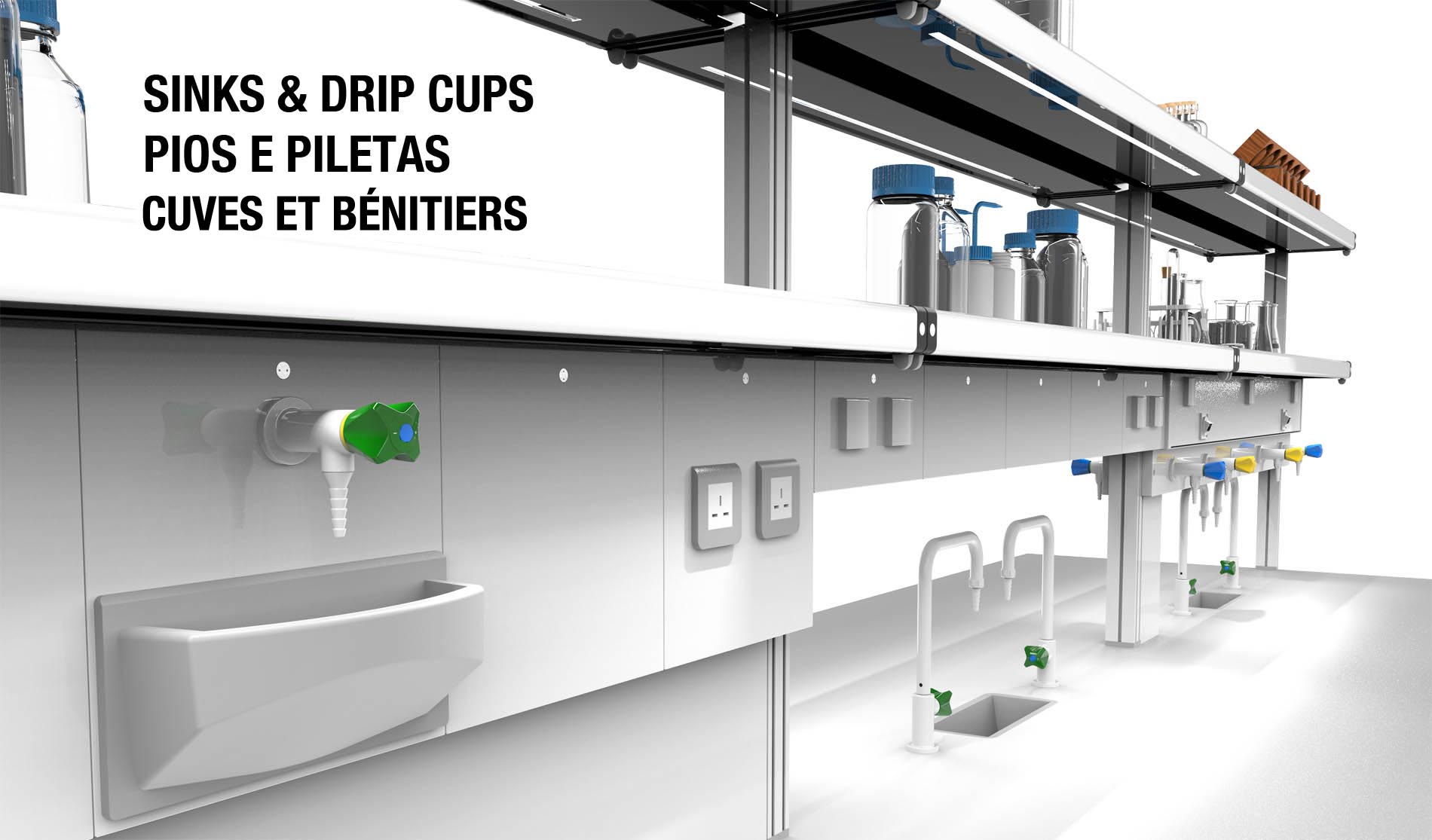 SINKS AND DRIP CUPS
The sinks and drip cups are intended for material washing and for the disposal and supply of water in the laboratory. Developed specifically for use in laboratories, they all have high chemical resistance and structural stability.
Developed in several different materials: stainless steel, polypropylene, epoxy resins, acrylic resins and technical ceramic stoneware. All materials are certified and have high chemical resistance which ensures that the user needs are met. The sinks and drip cups can be fixed to any surface, however, the junction of different materials is not advised. Thus, for each surface there is a suitable sink / drip cup typology.
The fixing of the sinks can be carried out in various ways: mounted under the surface, facing the surface, placed or recessed. Once again Industrial Laborum will advise you on the most appropriate way to do this fixation, taking into account the type of sink, the material of the sink and the work surface. The sinks and drip cups can be integrated into the benches and fumehoods.