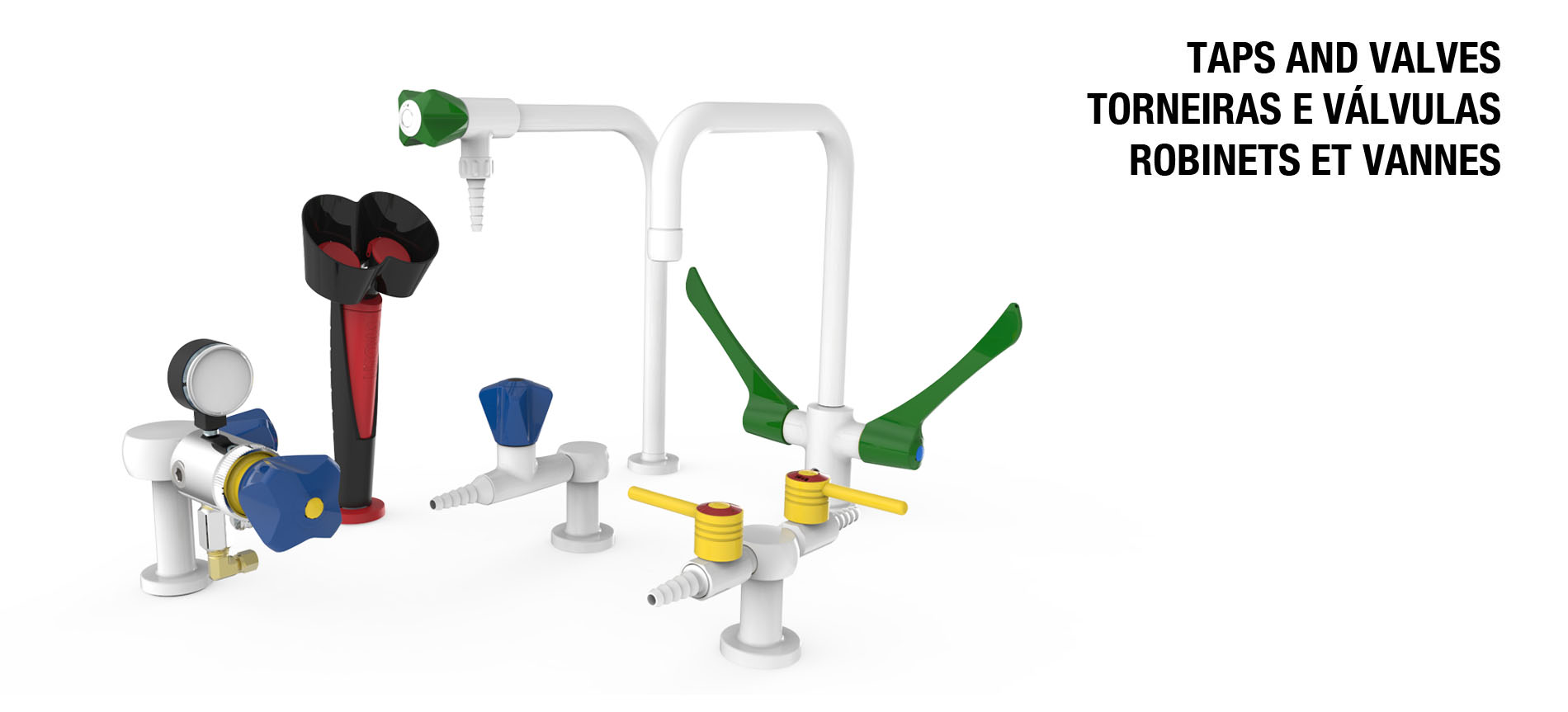 TAPS AND VALVES
All taps and valves have been developed for laboratory environments, coated in powder POLYCOAT, which is highly resistant to chemicals, heat and UV rays. Highly adaptable in terms of operation and configuration. Our solutions promise to meet the needs of the most modern laboratories.
We offer all kinds of solutions for different services, namely: water, industrial / special water, flammable gases, noble gases and pure gases. Industrial Laborum can supply and install all the necessary networks for the services in all the Fume hoods.
The solutions presented are all certified.