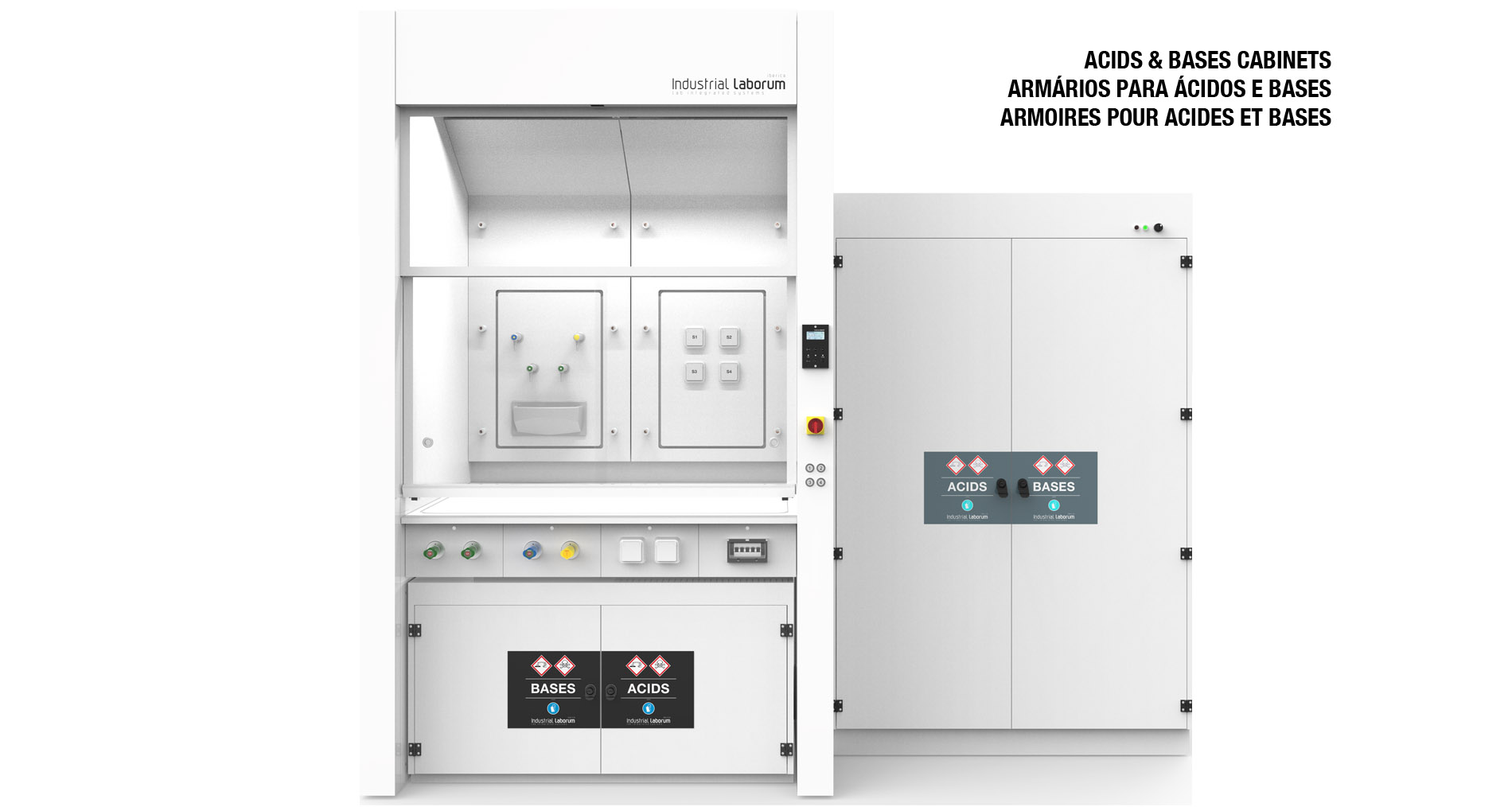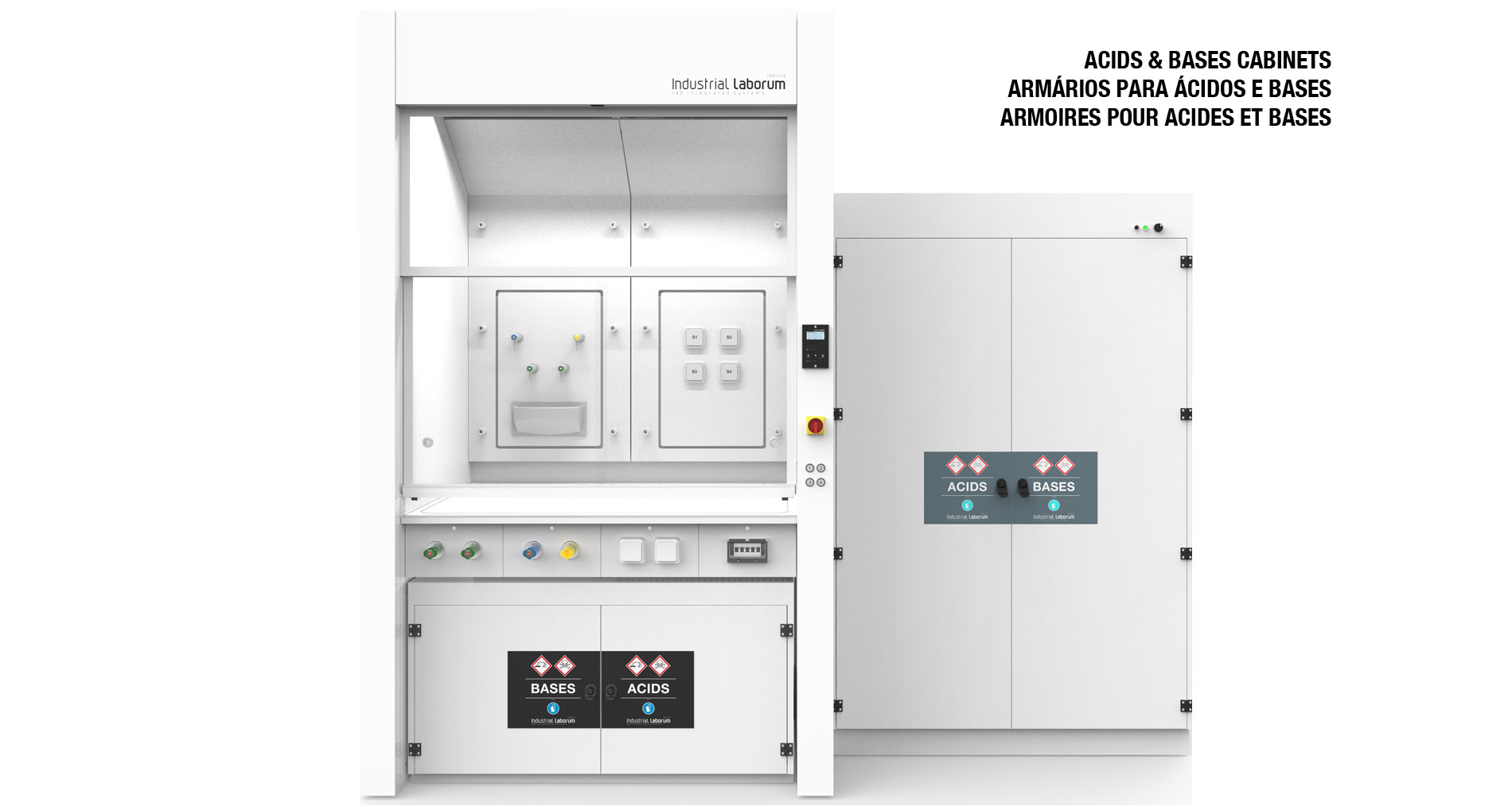 CABINETS FOR ACIDS AND BASES
Cabinets for storing acids and bases chemicals. Technical security cabinets with independent extraction with 10 renewals every hour. With two different typologies; base for placement under the Fume Hood and tall for storage areas.
In this sense, Industrial Laborum designed furniture for acids and bases, with several standard dimensions, maximizing the work area: they serve as support for the Fume Hoods and for the storage of permanent use material.