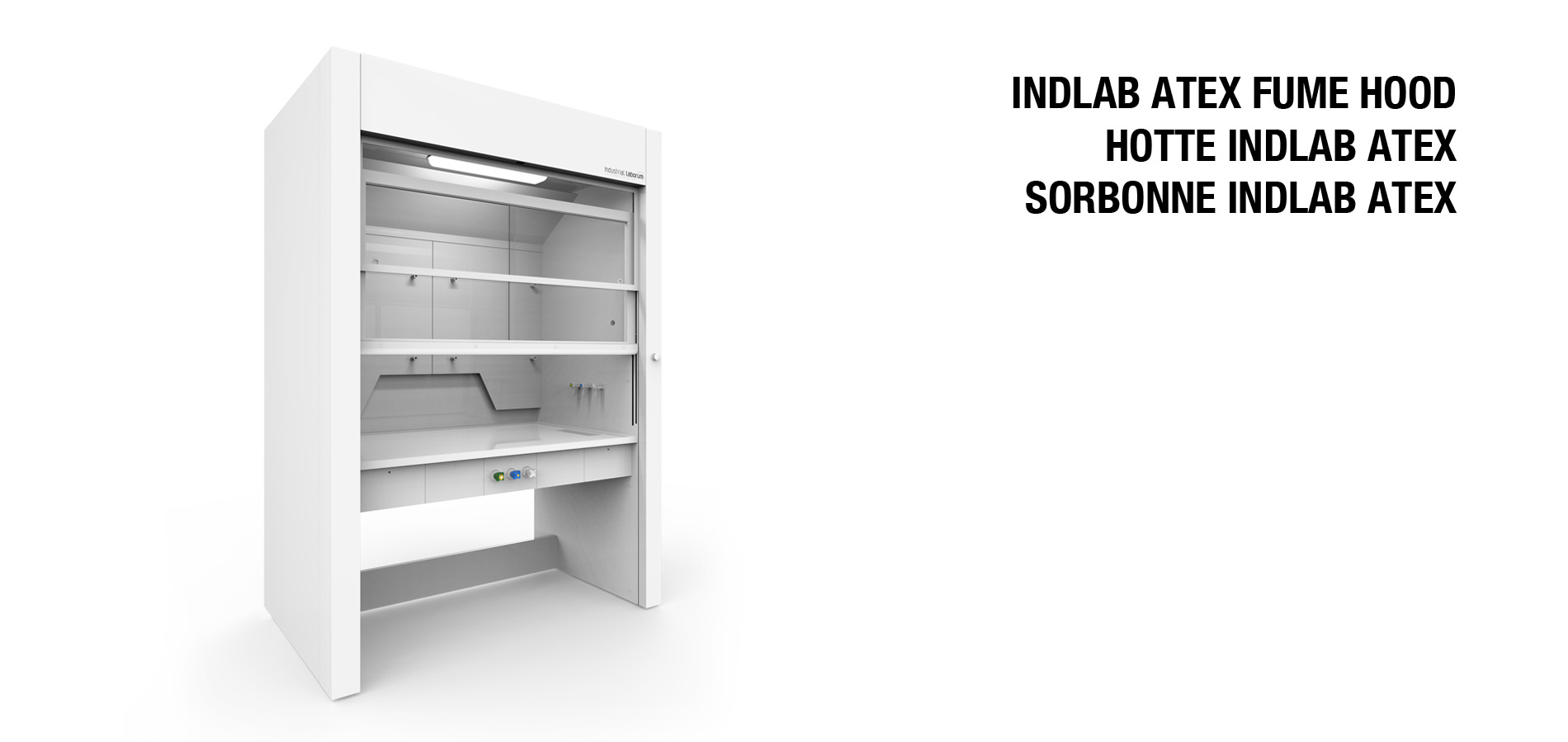 INDLAB ATEX FUME HOOD
INDLAB FUMEHOOD with ATEX system integration, consisting of a set of explosion proof materials. This material has classification ATEX zone 1 zone, 2 zone, 21 zone and 22 zone. Among these components we have the waterproof luminaire with two fluorescent lamps and a control panel for ventilation and lighting.
For ATEX 0 or 20 classification zones, it is recommended that there are no electrical components, with only one panel and the luminaire, passing all the others components to the exterior of the room. This is due to the 0 and 20 zones being zones of high permanence in potentially explosive atmospheres.