Schedule a meeting with our Specialized Team!
Fill the form, we'll contact you as soon as possible!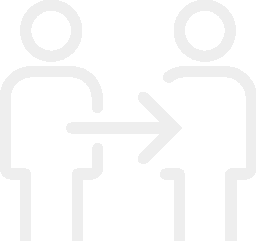 Furniture and equipments for Laboratories, Hospitals, Schools and Medical Clinics.
Integrated and Total solutions for your space.
Customized projects for every need.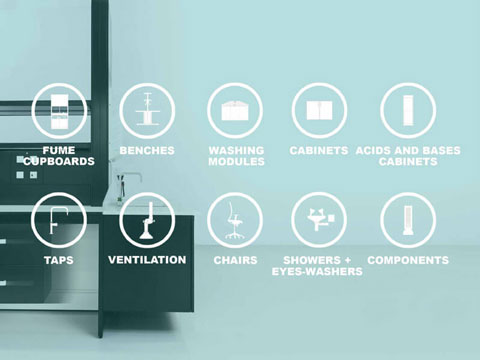 HOSPITAL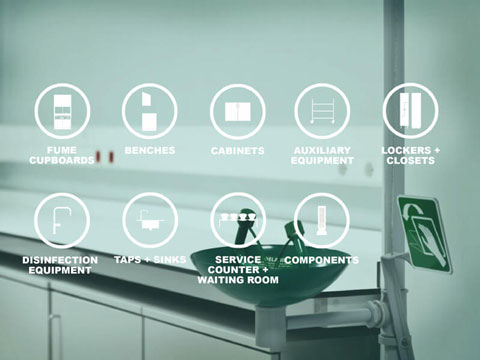 SCHOOLS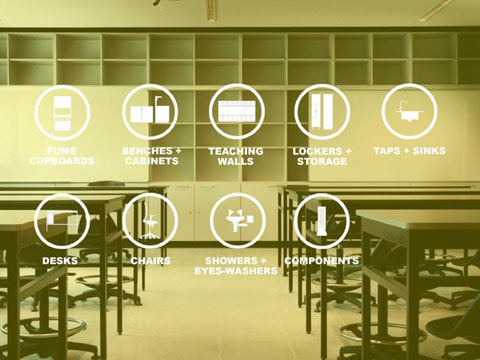 DENTAL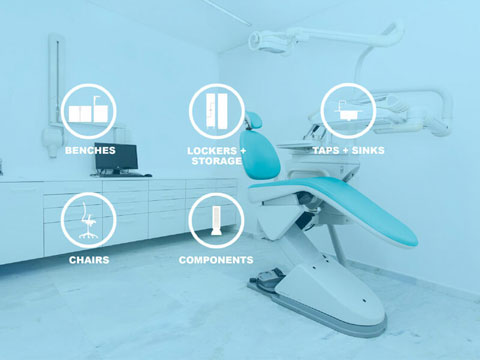 Industrial Laborum Ibérica, SA was established in 1978, being the first Portuguese company to manufacture and install laboratory furniture. It is the market leader in Portugal and the only one in Europe where the manufacturing process is fully developed within the same organization.
Resources and experience have enabled us to expand rapidly internationally, with several projects underway worldwide, including Europe, the United States, the Middle East and Africa.
MISSION
ILI aims to be a key partner in the relationship with its customers and other interested parties, developing integrated solutions for specialized furniture, privileging quality and their expectations, minimizing environmental impacts and insuring the safety of everyone involved.
VISION
Through its specialized furniture innovation, design and functionality, ILI wants to be a reference in the international market, promoting its clients' chain of value through collective and individual safety conditions and through the minimization of environmental impacts.
VALUES
- Innovation, design and functionality;
- Corporate Image;
- Sustainable Development;
- Know-How and Competence;
- Technology & Information.
THE FUTURE!
THE EVOLUTION OF LABORATORY FURNITURE!
A new way to look at the labs!
With more than 40 years of experience and a wide range of products, Industrial Laborum Ibérica relies on the most specialized professionals and advanced technology to provide its customers with the best - and most customized - products on the market, according to their specific needs.
Our professional conduct is mainly based on an integrated system of Design, Industrial Management and Quality. Over the years, Industrial Laborum Ibérica has made a big investment in research and development.
Close collaboration with customers and distinguished suppliers Industrial Laborum Ibérica, as well as its comprehensive approach and active management of environmental, health and safety aspects.
Through its continuous development and specialization in the design, planning, manufacture, sale and installation of furniture and laboratory equipment, it has established itself as a reference in the world, through a wide network of customers and distributors.
This is the vision of Industrial Laborum, where we remain at the forefront of innovation and development of our products and customized projects according to the needs of our customers.
Fill the form, we'll contact you as soon as possible!