The implementation of a washing module is fundamental for the operation of any laboratory, and it is also important to guarantee the correct maintenance of the materials used during laboratory work.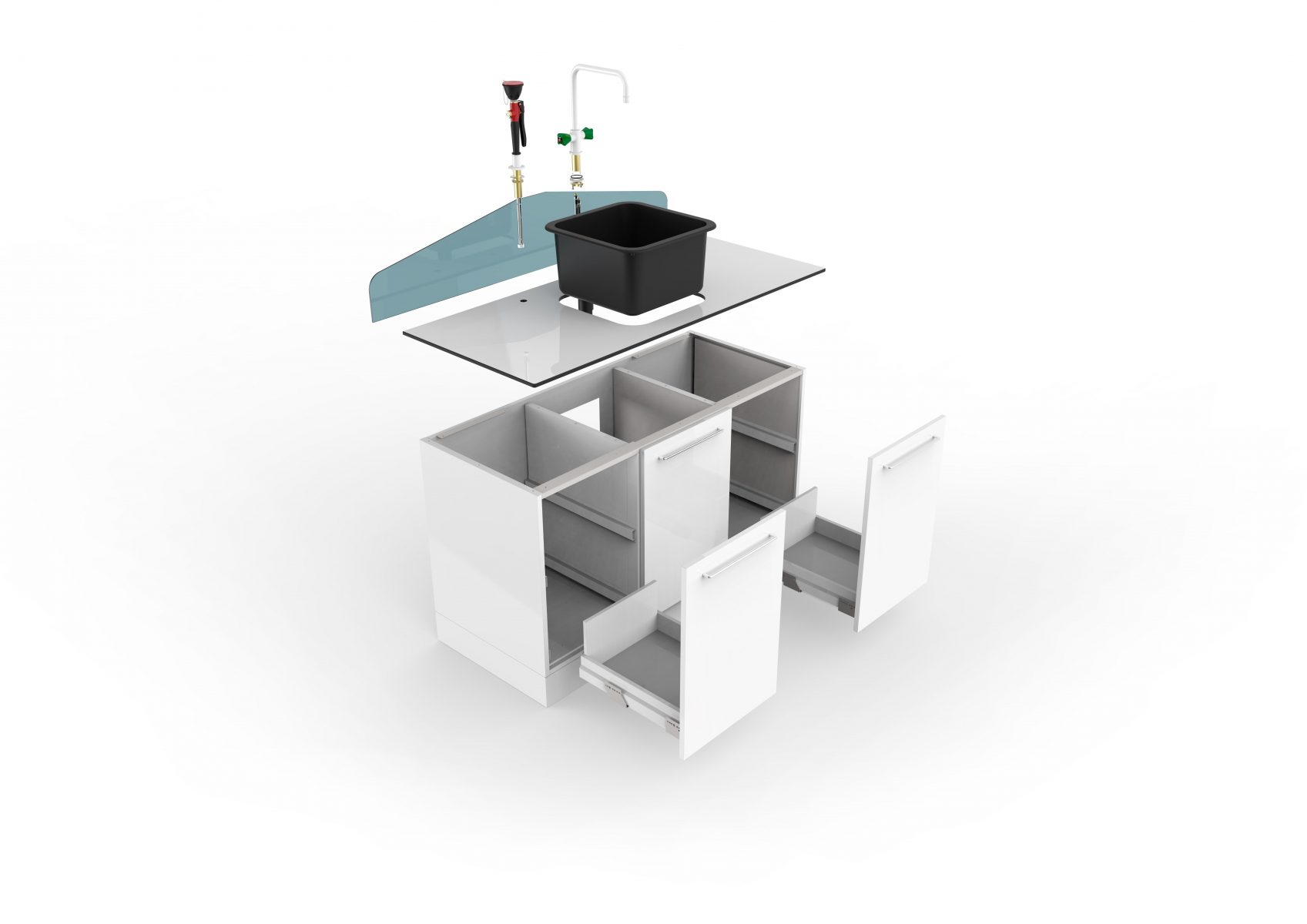 The washing module is essentially composed of a top with one or two peaks, with a splash protection panel, supported by melamine wood, metallic or stainless steel cabinets.
They are not suitable for storage of liquid acids, bases and flammables, pressure vessels and self-detonating or decomposed substances.
The washing module worktop can be made of different materials and is fully waterproof with a marine perimeter edge or anti-spill perimeter stroke and lateral drainer (sink units). It can integrate a mixing tap and an eye washer, for decontamination of the eyes in case of emergency.
The washing module is equipped with three (3) doors. Two (2) of them can be converted into drawers where waste disposal bins and S.C.A.T. disposal systems can be placed.
All the modules you need for your laboratory's logistics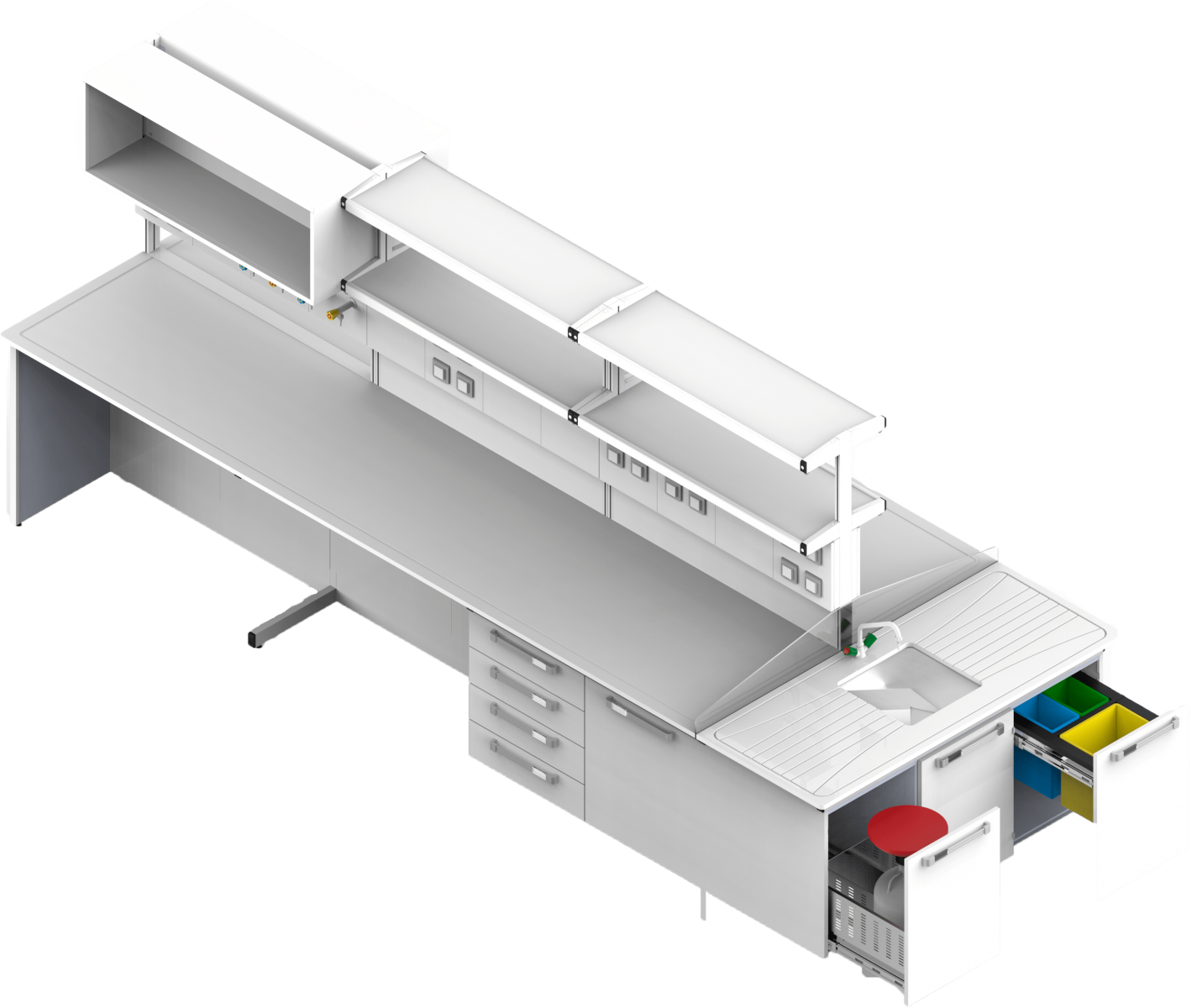 Certain laboratories have a greater workload and, consequently, greater logistics. For this, we have developed a module for laboratory cabinets which, in addition to the washing module, has an area for the separation of waste and another that focuses on the collection and storage of waste.
Are you looking for specific solutions for your company?
We are available to contact you, as we also develop solutions for areas other than those mentioned above.

Industrial Laborum Ibérica is a company with 43 years of experience in the market, which seeks to bring the quality factor to all laboratories. Through customers in the most diverse areas, such as health, education and different industries, ILI has acquired know-how that is the perfect combination with each need or request of its customers. We are here to develop laboratories for people.