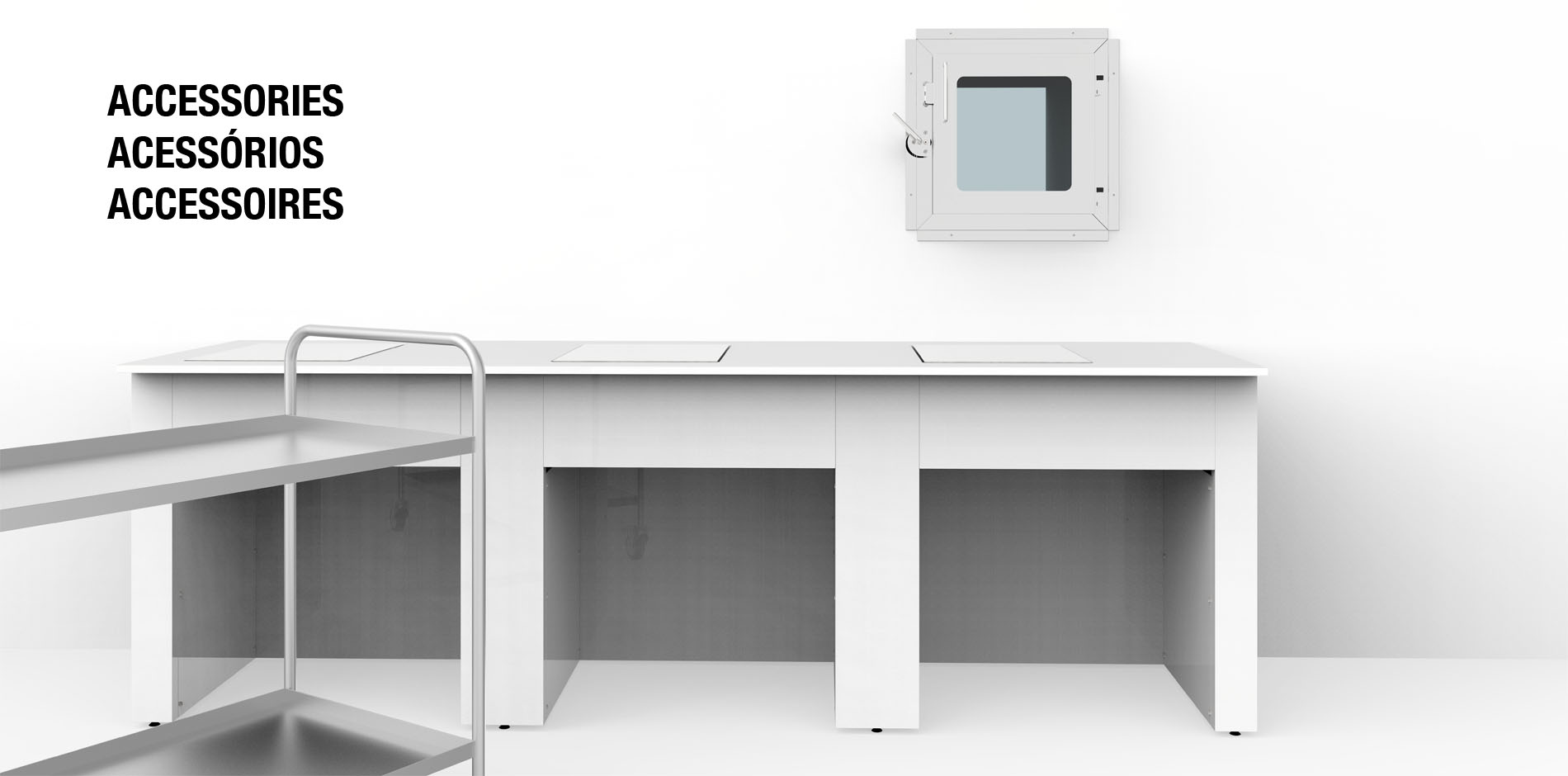 AUXILIARY LABORATORY EQUIPMENT
Ancillary equipment includes all support furniture in a laboratory. Anti-vibration tables, CPU supports, transport carts, test cabins and pass boxes. These are some of the examples of auxiliary equipment provided by Industrial Laborum in this chapter.
The anti-vibration tables, as the name implies, are equipped with a vibration damping system, which serves to place highly sensitive equipment as well as equipment that creates vibrations for you. Designed by Industrial Laborum, they can be equipped with electrical blocks.
The test cabins are developed for sensory tests in the most diverse areas of study and are equipped with a tapered hoop and a simple water tap, however, they can be equipped with other optional elements.
The transport trolleys and the ticket box serve the purpose of transporting equipment and material from one place to another, and the ticket box has the same purpose but aimed at much more controlled environments. The CPU support is used to support computer equipment on the workbenches and can be rotated or suspended on the workbench.