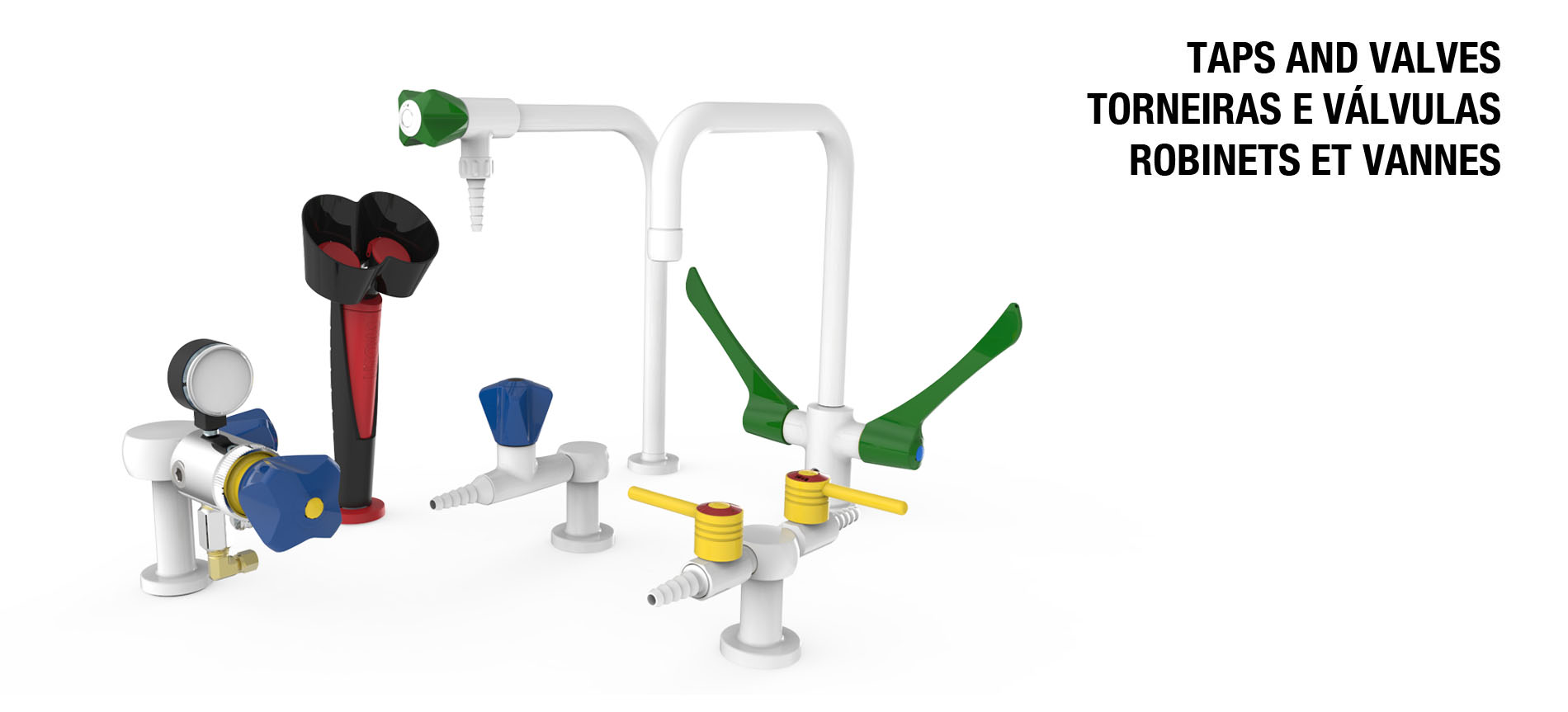 TAPS AND VALVES
All taps and valves have been developed for laboratory environments, coated in powder POLYCOAT, which is highly resistant to chemicals, heat and UV rays. Highly adaptable in terms of operation and configuration. Our solutions promise to meet the criteria of the most modern laboratories. We offer all types of solutions for the different services, namely, water, industrial / special water, flammable gases, noble gases and pure gases. Industrial Laborum can supply and install all the necessary networks for the services.
In addition to taps and valves, we also present emergency showers and eyewash, so that the user's safety is guaranteed in all situations. Two-lines of Eye-washers, Standard and Premium Eyewash with improved trigger, lighter, improved spray pattern, easy cleaning head, design and material to prevent limescale.
The solutions presented are all certified.