A successful laboratory partnership
Industrial Laborum Ibérica has continuously invested in the development of its laboratories, including investing in the improvement of its technology available in production. It was with this vision in mind that in 2020 the company decided to invest in 2 Salvagnini Group machines. Read the article developed by Salvagnini.
Interview conducted by Salvagnini with Paulo Correia
Industrial Laborum Ibérica was founded in 1978 to design, build and install technical laboratory furniture. Over the years, the Portuguese company, owned by the Lapa family, has expanded its activity to other market segments – hospital and school furniture – and established commercial relationships that go beyond national borders. In order to continue to compete in an increasingly demanding market, in 2020 Industrial Laborum renewed its production layout with the installation of a P2lean-2116 bending center and a B3 bending machine, both of the Salvagnini brand.

Flexibility in laboratory production
"We opened to exports in the early 2000s", says Paulo Correia, Commercial Director of Indústria Laborum Ibérica. "Starting a path of growth that has led us to have an interesting presence in the Middle East and North Africa. Today, among our main markets, we can highlight Oman, where we carried out a project to modernize school furniture that led us to receive a Minister of Education award, Saudi Arabia, Kuwait, Abu Dhabi, Qatar and Morocco. We launched two very interesting projects in France, one in the pharmaceutical area and the other in the school sector. In Portugal, our products are appreciated in the main universities and in the most important private hospitals in the country, among which I like to mention the CUF Tejo Hospital – Lisbon: a multi-purpose and multi-specialized reality, with strong experience in the field of oncology", whose laboratory and other products developed by Industrial Laborum are highlighted in a design award given to the company P-06 Studio due to its innovative signage not only in the laboratory, but throughout the hospital.
The management of a broad and differentiated market, with needs ranging from single batches to series production, in 2017 led the Albergaria-a-Velha company to start a project to renovate the production layout that would allow for greater agility.
"Investing in more modern systems, which would allow us to improve our KPIs and achieve our ambitious goals, was now an inevitable step", continues Paulo Correia. "In 2017, when I arrived at Industrial Laborum, the sheet metal processing department used very old traditional bending machines, with unavoidable waiting times for retooling and tool change. We contacted the main players in the plate processing machine market for a project that, at least on paper, seemed simple."
Increased orders require production
The project evolved gradually because, in Industrial Laborum's production strategy, increasing orders demand production. The search for greater flexibility and agility in this just-in-time approach is due to the impossibility of managing orders for single batches, or in any case small, with old equipment. "Our production is extremely variable", summarizes the Commercial Director. "We have small batches, 1 or 2 pieces, and numerically important batches. All this presented us with difficulties in terms of technological choice: with one line we could have made large series, but we forgo flexibility; with smaller equipment we would have flexibility at the expense of the production capacity, quality and speed required." Given these complex needs, as specific as they are current, the Portuguese company opted for a B3 bending machine – 3 meters and 135 tons model – and a P2lean-2116 potter of the Salvagnini brand.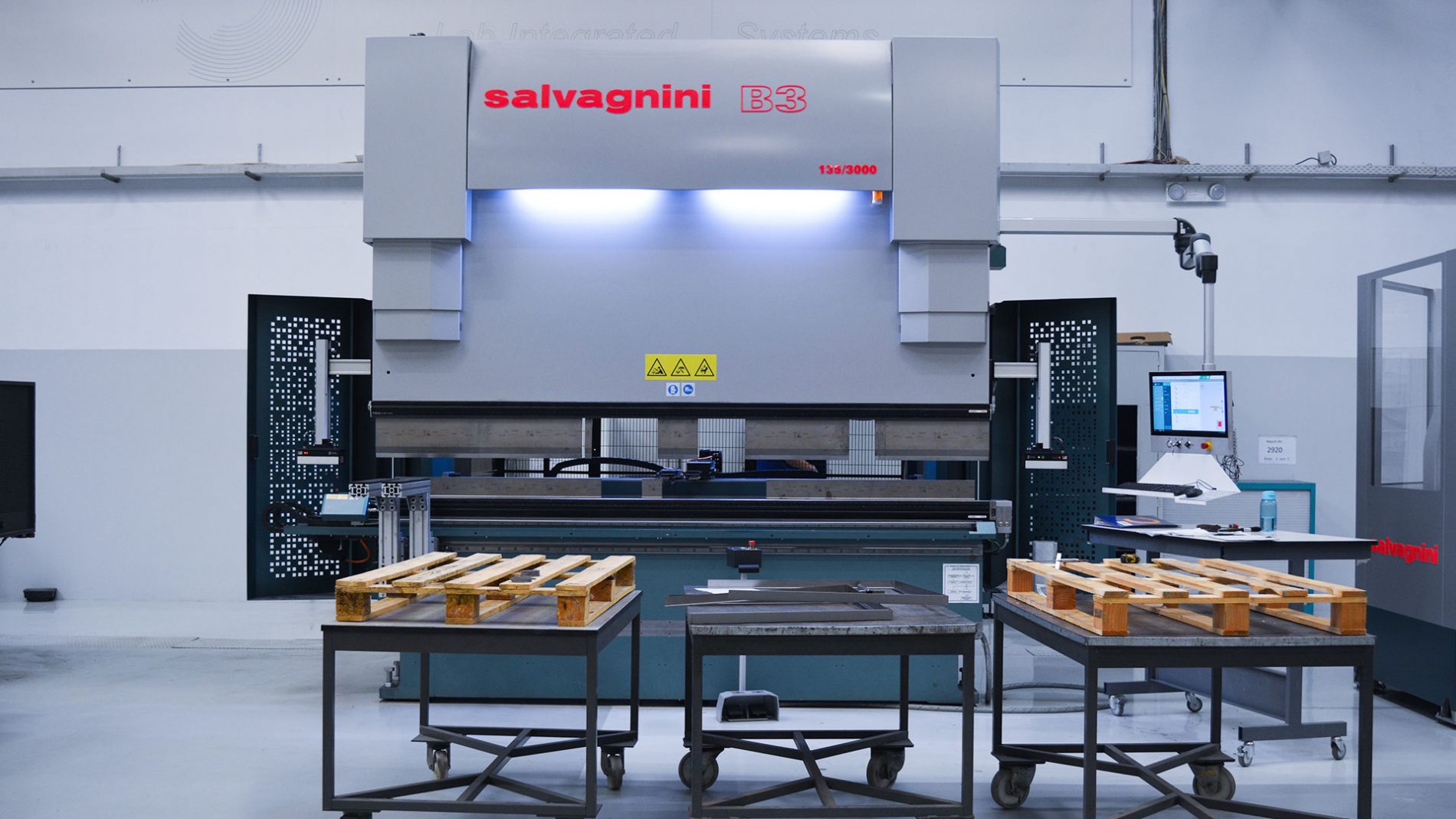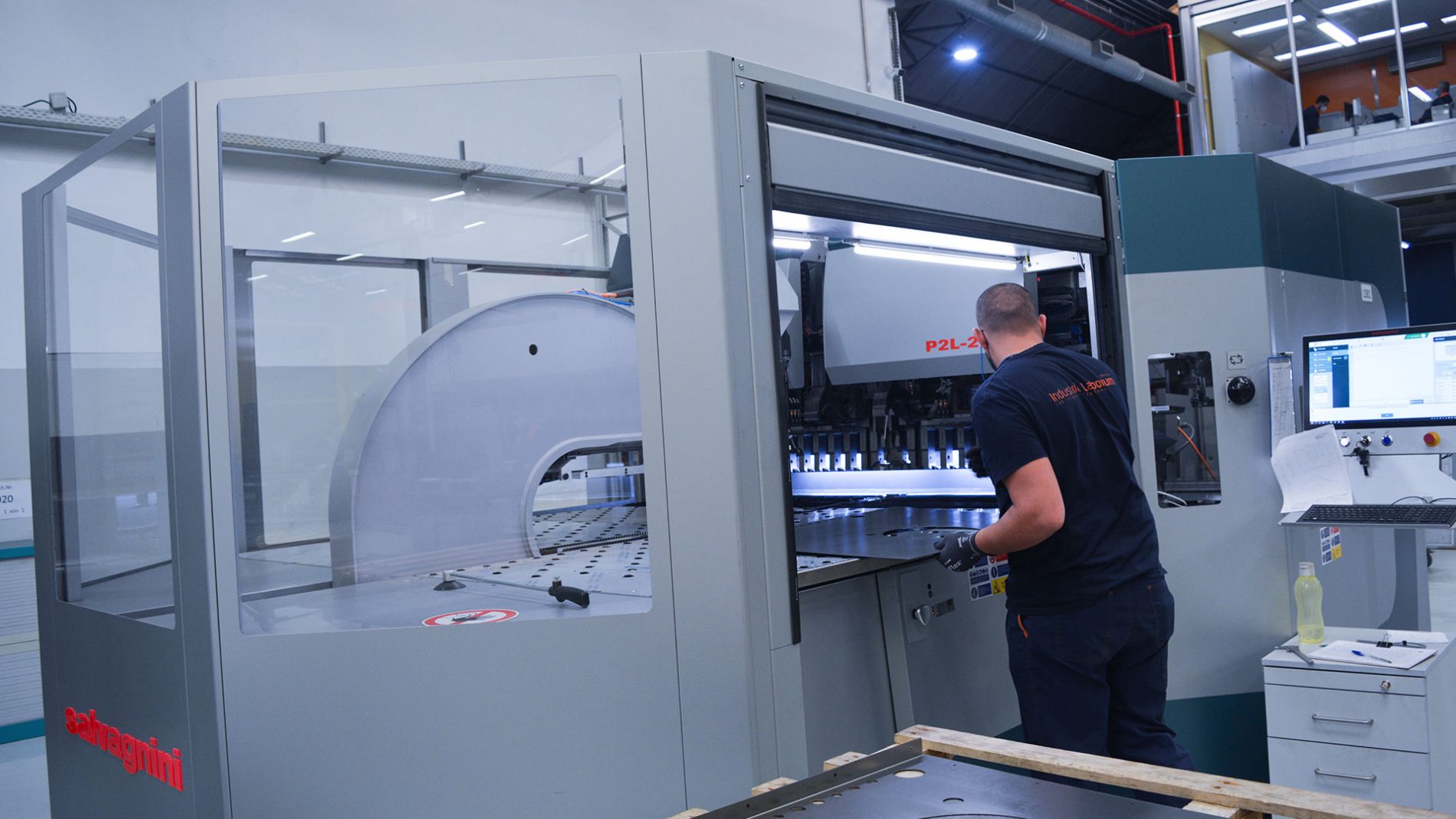 The two autonomous systems communicate with each other thanks to proprietary process software and allow you to get the most out of bending, as they combine the productivity of the panelmaker and the versatility of the bending machine. "The ability to manage the bending process in its entirety thanks to a flexible cell was the cornerstone of this project, which guaranteed us speed, quality and flexibility. If we have to manage a small batch and a large batch sequentially, there is no problem. If we have to stop production for an urgent production, even for a single part, that's no problem. We can plan everything, and our new technologies allow us to do everything we need to produce. The next stage of the project should be the purchase of a cutting system (laser) to be included in this production cell. After the introduction of the laser, it will probably also be necessary to rethink our internal warehouse, which we currently manage with few references and limited quantities inside, and with stocks located in a subcontracting network that helps us manage market variability."
Scheduling also allows you to reduce waste
Updating the technological paradigm in stable organizations can be complex. New systems collide with established habits and resistance to change, and often upset the balance of workloads between shop and CAD/CAM programming. In short, the best performance of the machine is guaranteed by specific programs, whose implementation it can be – at least initially – complicated and expensive. The question therefore arises spontaneously: how was the Salvagnini software implementation at Industrial Laborum? "At the base of the project there was also the belief that the software could help us to be faster, to eliminate a series of repetitive operations", continues Paulo Correia. "But I was also worried: would our operators be able to learn to program the new machines quickly enough?"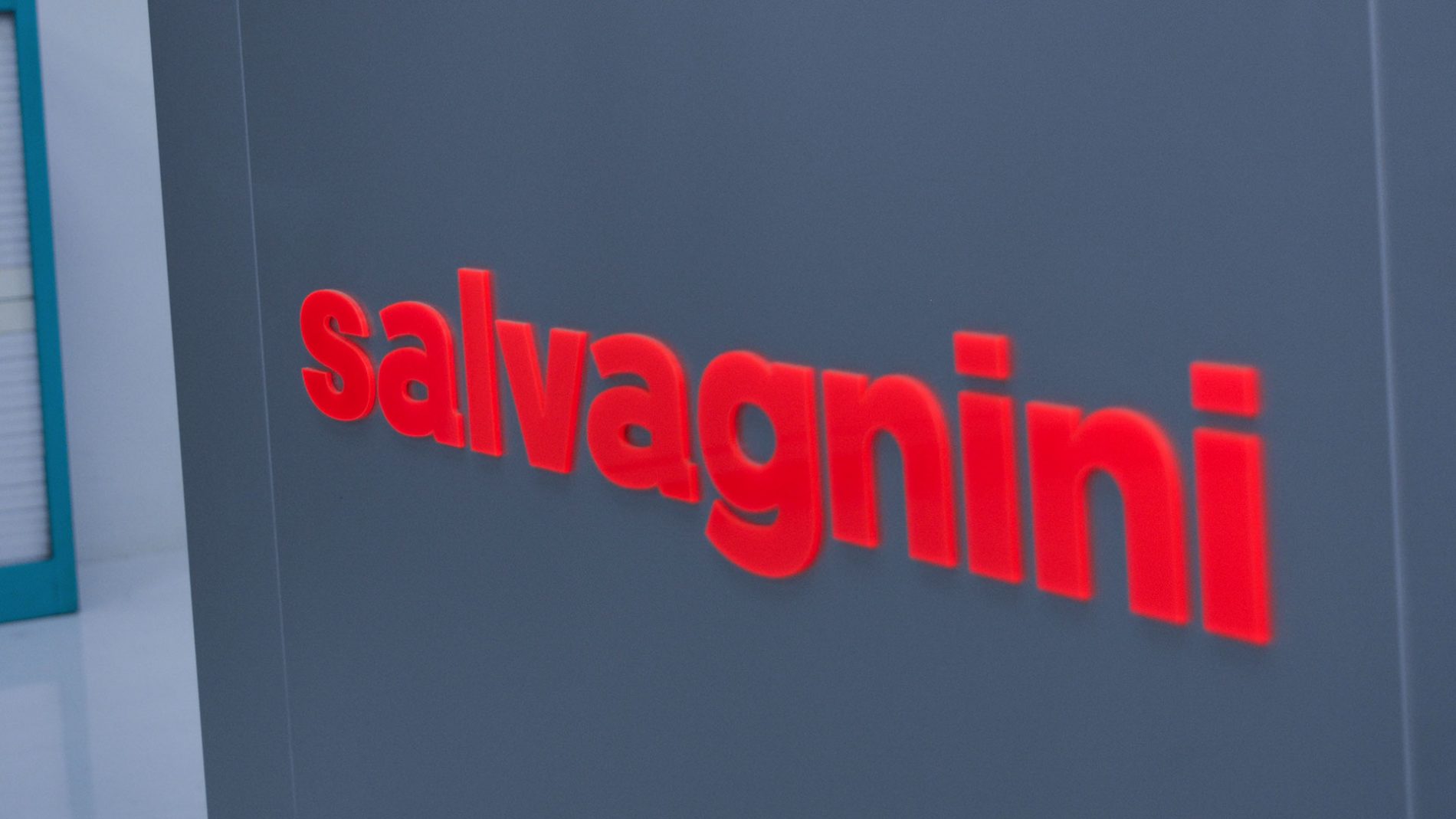 The advantage guaranteed by STREAM, of the Salvagnini software, lies precisely in the possibility of managing all office and factory operations in a single programming environment. STREAM is a single access point for all technologies, from cutting to bending, to plan, program, control and optimize the entire production process. "Today, only one programmer can manage all the programming of B3 and P2lean.
And we would like to assign to this operator, in the future, also the programming of the new laser system, since it already handles the cutting operations that we carry out in the company. After a few months of learning, each day we see that he is more comfortable, more agile", completes the Commercial Director. "We found in the software a decisive ally to reduce waste, to recover efficiency. For example, we have a product made from around 300 different components: in the past, after cutting, we had to reprogram traditional press brakes for each production launch. Producing a single batch required 4 days, for a larger batch we still had to dedicate 2 days just to program the press machines, to which we still added production times, which vary according to quantities. Today we make the same product with B3 and P2lean: we write and debug the program, save it and the operator simply selects it to start production."
One project, so many results
"In just over 6 months we reached 100% operational status", continues Paulo Correia. The "P2lean" pot, above all, was a significant investment for us. Today it allows us to always be flexible, produce quickly, with high quality and always constant: we can produce 1 piece or 1000 pieces, without any problems, with a very short delivery time. Previously we could estimate, for a batch of 30 pieces of metal furniture, a delivery time of 2 weeks between preparation, programming, material cutting, bending, welding. Today we can make the same batch in 2, 3 days at most. Another great result is having practically eliminated the work in progress: in the past we used to store semi-finished products at various points in the factory because we had to manage production, organize it in subsequent days, based on the relationship between machine tools, materials and thicknesses. Today we produce with an intense flux: on the same day we cut, complete the bending and send everything to welding. We minimized the waiting times that made our production flow less efficient and eliminated the phenomenon of lost semi-finished products. In the past, we didn't have big problems with non-compliances, but we had to spend a lot of time reworking to make up for non-compliances. About 30% of our current efficiency recovery is precisely due to the reduction of rework activities: the part is immediately made correctly, there is no need to redo it, there is no need to go back to previous processing steps to correct it. In short, we better control the process at all times."
Recovering flexibility, reactivity and production capacity are the arrival points of a project, but they are also the prerequisites for a strategic change at the company level. Today Industrial Laborum can allow for greater aggression in the market, especially in the management of small orders. "Especially in the medical area, we receive urgent requests for single batches, or in small quantities, on a daily basis", explains the Commercial Director. "Our partners count on us: in the past, to respond to these emergencies, we had to resort to overtime and double shifts. There was no workaround. Availability, service level is obviously a competitive advantage: today we are even more willing to produce emergencies without making the efforts that we were forced to make in the past and without incurring higher operating costs. Despite the urgency, we maintain a very high level of quality: this is also decisive. Thanks to Salvagnini, today we guarantee our customers the supply of high quality products at an appropriate price, with very short delivery times, regardless of the quantities requested. And we balanced our production to ensure that we maximize the benefits: we can adjust production launches to combine similar projects or those that require the same product, to manage other emergencies, to explore economies of scale with our supply network, in short, we can decide how and when to get things done, really optimizing production. It's the other advantage of flexibility."
Despite the pandemic context, the Industrial Laborum in 2020 saw its turnover grow from 7,2 million euros in 2019 to more than 9 million. And part of this growth is certainly linked to the company's recent technological investments. "We will try to repeat these results also in 2021. We found a partner who will accompany us in the future: during the project phase, we visited Salvagnini's factories in Italy, we were impressed. The theme of service, from our point of view, was particularly relevant and we wanted to make sure we had ongoing support after installation. From this point of view we are also very satisfied: although the installation of the machines was completed during the pandemic, we felt Salvagnini's support along the way. From our point of view, this is just the first step: we are looking to the future with the objective of developing a new manufacturing concept at Industrial Laborum", concludes Paulo Correia.
Share this article on your LinkedIn

Industrial Laborum Ibérica is a company with 43 years of experience in the market, which seeks to bring the quality factor to all laboratories. Through customers in the most diverse areas, such as health, education and different industries, ILI has acquired know-how that allows it to create solutions for the needs or requests of its customers. We are here to develop labs for people.