The adjustable bench is the result of a partnership with American labplanners to create a flexible and adjustable solution for a new laboratory concept. Developed for the pharmaceutical industry, it is a bench that provides the flexibility needed for installation in ever-changing laboratories.
It is a structure aimed at Pharmaceuticals
This solution features 6 different configurations that can be easily changed, ensuring that the pharmaceutical companies' needs are met.
Combined with a technical ceiling, the bench can provide the necessary services to users through the props that have an easy-to-remove panel for any necessary maintenance.
The tables can be removed from the uprights, with a technical wall and two tables with castors.
In addition to the aforementioned, the tables and shelves are height-adjustable, with an LED light system integrated into the shelves, which allows you to adjust the height without losing the electrical connection.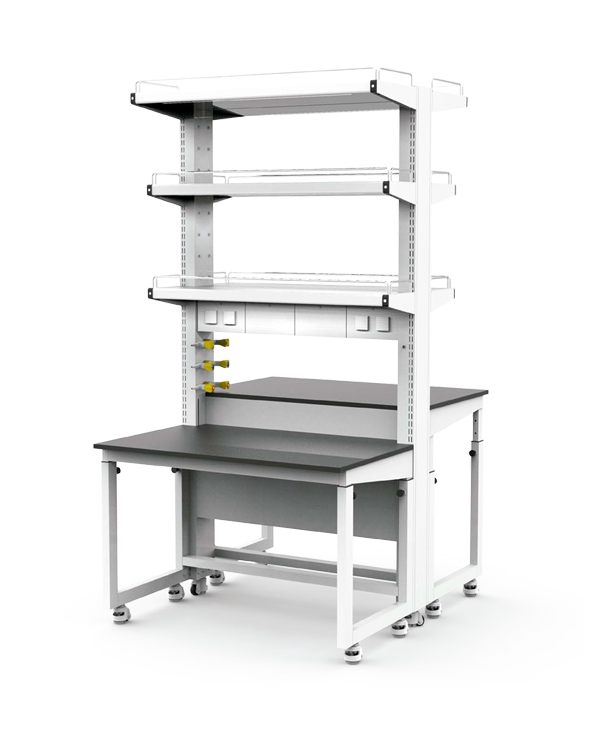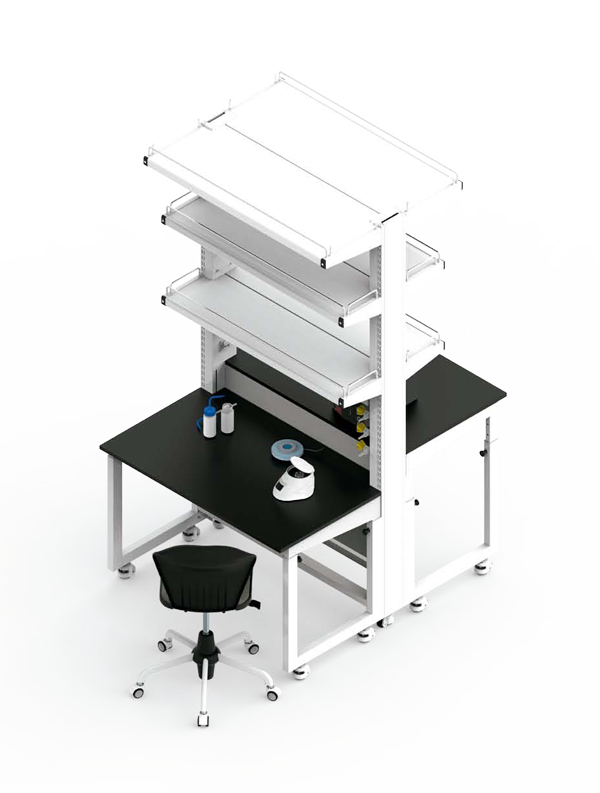 Are you looking for specific solutions for your company?
We are available to get in touch with you, as we also develop countertops different from those mentioned above.

Industrial Laborum Ibérica is a company with 44 years of experience in the market, which seeks to bring the quality factor to all laboratories. Through customers in the most diverse areas, such as health, education and different industries, ILI has acquired know-how that allows it to create solutions for the needs or requests of its customers. We are here to develop labs for people.