The F-structure bench is a highly configurable modular system, allowing a diversity and flexibility of solutions according to usage needs and available installation space.
It is a structure with a range of possible configurations for all laboratory areas.
With high mechanical strength, corrosion, impact and abrasion resistance, high structural and dimensional stability, smooth surfaces that are easy to clean and disinfect and with a load capacity of over 200 kg/m2.
A demountable construction ensures the ease transport and instalation flexibility. Manufactured in tube and in steel sheet coated with thermosetting epoxy-polyester resins or in stainless steel.
The structural unit is demountable, modular and self-supporting, admitting an initial module and an additional one. This logic allows the union of different units to form central or wall benches, with two heights and a wide range of lengths.
The structures consist of two support legs (closed and C-shaped), they are independent and self-supporting.
The height transition leg allows for bench height variation (from 750mm to 900mm) without having duplicate legs.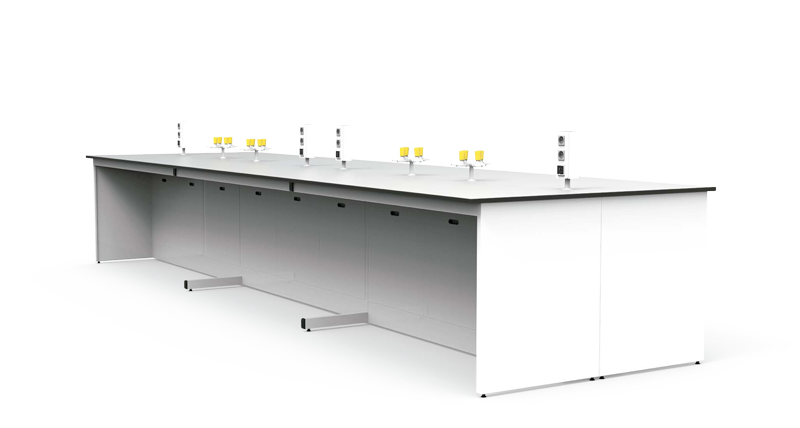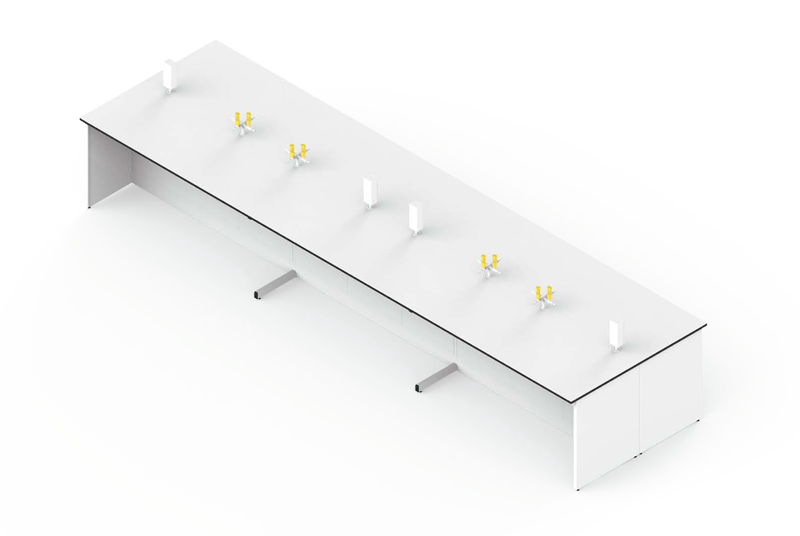 Are you looking for specific solutions for your company?
We are available to get in touch with you, as we also develop countertops different from those mentioned above.

Industrial Laborum Ibérica is a company with 44 years of experience in the market, which seeks to bring the quality factor to all laboratories. Through customers in the most diverse areas, such as health, education and different industries, ILI has acquired know-how that allows it to create solutions for the needs or requests of its customers. We are here to develop labs for people.