Upper laboratory furniture to be placed on benches. The height of the furniture varies according to the height of the countertops and the height of the ceiling. All models of modules are designed to fit in the different lines of benches that are presented by Industrial Laborum, with the possibility of being fixed to our system of elevations.
Laboratory Furniture is used for equipment storage and chemical storage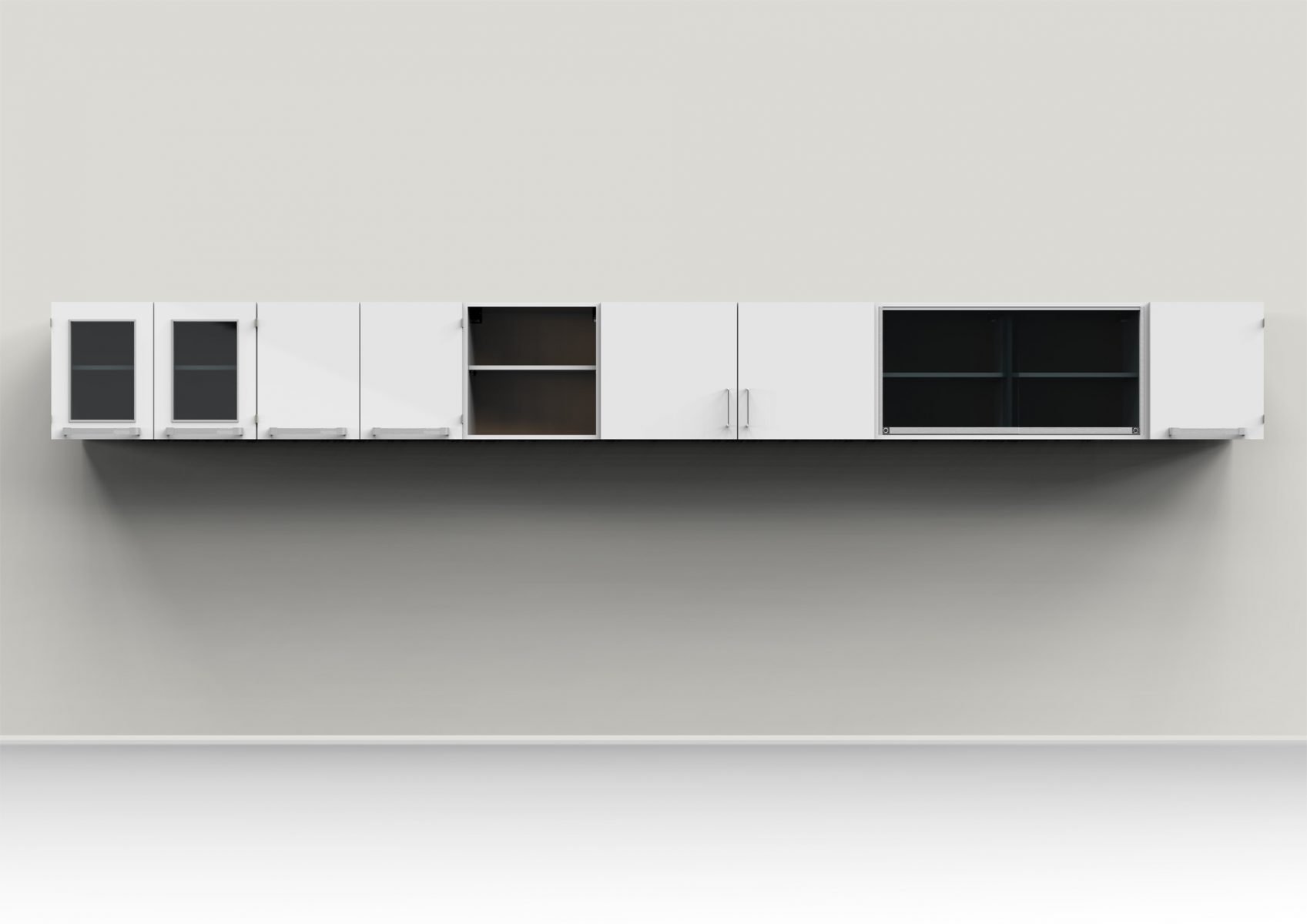 Safe storage and organization is one of the most important requirements in a laboratory. And the best location is precisely close to the work surface, even though space is often limited.
In this sense, Industrial Laborum designed overhead cabinets, with several standard dimensions, maximizing the work area. They serve to support the benches, intended for the storage of material for permanent use or for active archive.
All furniture is individually designed, but always integrated into a modular system.
In this process, other criteria are also considered:
Maximum usable storage space;
Easy cleaning and decontamination surfaces;
Maximum security;
Greater mobility and adaptability;
Chemical, impact and wear resistance;
Care in constructive details and finishes;
High structural and dimensional stability;
Protection and/or reinforcement of points considered fragile.
Find out more in our catalogue.
In our catalogs you can find all the technical information you need, covering in a more exhaustive way all our overhead laboratory cabinets. Click on the image to access this catalogue.
If you wish, you can also discover our catalogs from other areas:
Are you looking for specific solutions for your company?
We are available to get in touch with you, as we also develop solutions for areas other than those mentioned above.

Industrial Laborum Ibérica is a company with 44 years of experience in the market, which seeks to bring the quality factor to all laboratories. Through customers in the most diverse areas, such as health, education and different industries, ILI has acquired know-how that allows it to create solutions for the needs or requests of its customers. We are here to develop labs for people.