Hotte IndLab Eco SmartFlow
The Indlab Eco SmartFlow model is part of the Industrial Laborum Ibérica hood line and represents an innovative solution that does not require extraction ducts.
A high-performance hood without the need for extraction ducts, due to the filter system
This hood was developed for laboratories that pose a high risk to the user and the environment, with the particularity of presenting a filter system that removes the need to present extraction ducts.
This model results from the combination of the vast experience of Industrial Laborum Ibérica to provide an efficient and innovative solution.
Its intelligent technology allows activating the filtering system at the indicated times.
Erlab filtering technology allows to reduce the amount of pollutants released.
With this filter system, such an expensive installation is not necessary.
Since it does not have extraction ducts, replacing this hood is simple.
Filter system with real-time control
The Erlab technology incorporated in our Hotte Indlab has a two-layer filtration system, with an incorporated HEPA H14 filter, for dust absorption and Neutrodine Filters that use a multilayer technology for transformed molecules, allowing the simultaneous absorption of solvents, acids and bases . Designed with a unique filter frame that prevents carbon displacement.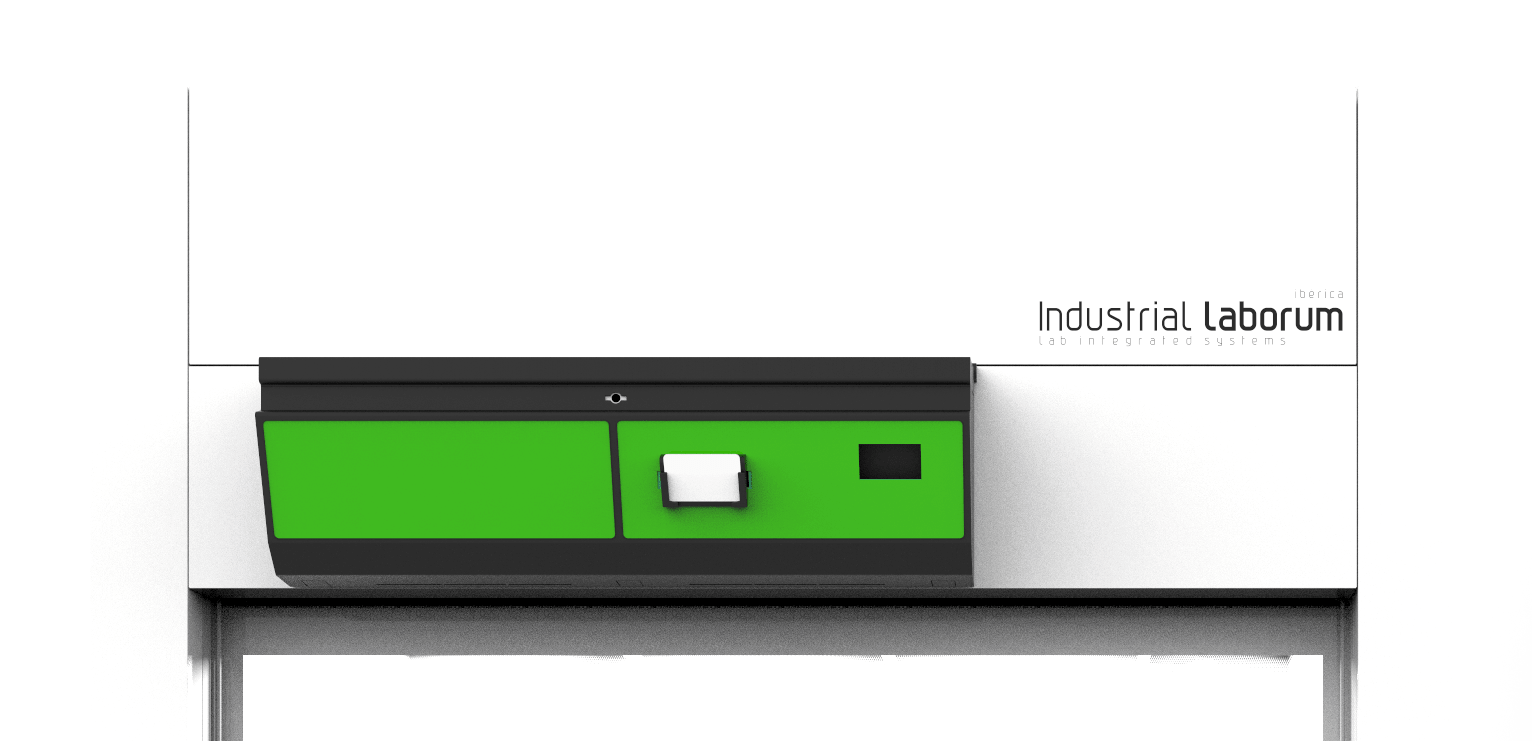 Are you looking for specific solutions for your company?
We are available to contact you, as we also develop solutions for areas other than those mentioned above.

Industrial Laborum Ibérica is a company with 43 years of experience in the market, which seeks to bring the quality factor to all laboratories. Through customers in the most diverse areas, such as health, education and different industries, ILI has acquired know-how that is the perfect combination with each need or request of its customers. We are here to develop laboratories for people.